Reader Joyson Ebenezer sent us this picture from Mumbai.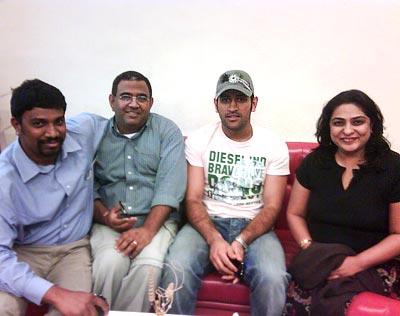 'We met Mahendra Singh Dhoni at the Kingfisher Lounge in Mumbai. He was very simple and talked to all of us. When we told him that India has to become No 1 in the rankings, he said, "Who cares about the rankings as long as we play good cricket.".
'That summed up his cool personality,' writes Joyson.
Thank you, Joyson, for sharing this picture!