Rediff.com Reader Vipin Jain sent us this picture from Delhi airport.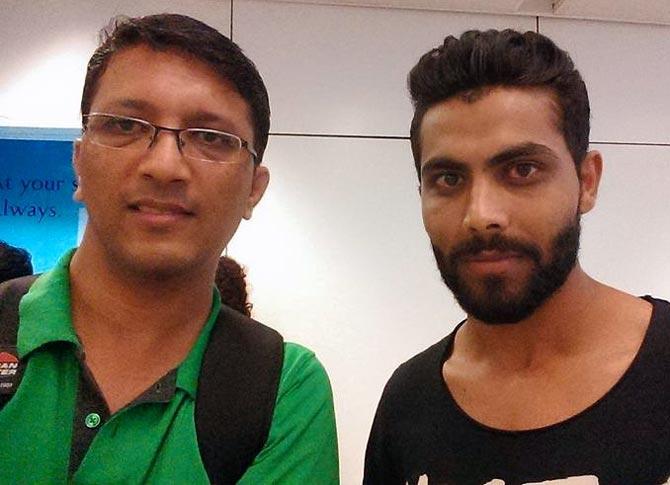 Vipin met Ravindra Jadeja at New Delhi airport on his way to Jaipur from Madrid.
"I was travelling from Madrid and waiting at New Delhi airport for my Jaipur flight. First, I was lucky enough to meet Mr Digvijjay Singh, Diggi Raja, and had an interesting 5 min conversation with him," Vipin writes.
"I saw a familiar face, and yes, it was Sir Jaddu, Ravindra Jadeja. He was waiting in the lounge while his travel agent was trying to get his tickets sorted out."
"I requested him for a selfie and though tired, he was kind enough to pose with me."
"A real unforgettable moment," says Vipin.
Thank you, Vipin, for sharing this picture.
If you meet cricket/sports personalities, please do mail the photograph or video to sportsdesk@rediff.co.in