Aditya Verma is a pleased man. With a new probe panel being proposed by the Supreme Court to investigate the IPL betting and spot-fixing scandal, petitioner and Cricket Association of Bihar secretary Verma said he would now request the apex court to monitor the committee's functioning.
"I am happy that the Supreme Court has given these three names; we will be consulting with our lawyers on this. We will be satisfied if this probe panel investigation is conducted directly under the supervision of the honourable Supreme Court," Verma said.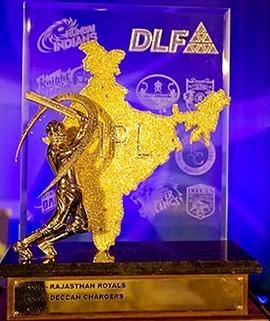 The Supreme Court on Monday proposed a three-member panel, headed by former Chief Justice of Punjab and Haryana high court Mukul Mudgal, to inquire into the IPL spot-fixing scandal.
A bench of Justices A K Patnaik and J S Kehar also proposed the names of senior advocate and Additional Solicitor General N Nageshwar Rao and Assam Cricket Association member Nilay Dutta to be part of the panel.
The Supreme Court has given both parties one day to finalise their views on the names suggested, posting the matter for Tuesday.
It was on Verma's petition that the apex court stopped N Srinivasan from taking charge as president of the Board of Control for Cricket in India despite him being elected unanimously in the AGM.
"The BCCI counsel has been raising a lot of hue and cry over how the Board has not been functioning because its president has not been allowed to discharge his duties. Our endeavour was and will remain to keep Srinivasan out of BCCI activities forever," said Verma.
"Our counsel told the court that Mr Jagmohan Dalmiya functioned quite well as interim chief and there is no major issue on that front.
"How can one expect a fair investigation from a BCCI panel when the BCCI president's own son-in-law (Gurunath Meiyappan) is involved in the scandal. An independent probe committee was needed for a fair investigation and the court has made its suggestion and let's see how things go tomorrow," Verma added.
Verma said the court might seek their suggestion while finalising the probe panel tomorrow.
"There is a possibility that they (the court) will ask a few names (for the probe panel) from us," he added.
It is another setback to the beleaguered BCCI after the Bombay high court declared as "illegal and unconstitutional" the setting up of a two-member committee by it to investigate the IPL scandal.
That order had put a big question mark over the panel's report, which gave a clean chit to Board president Srinivasan's Chennai Super Kings, his son-in-law Gurunath Meiyappan, Rajasthan Royals and its co-owner Raj Kundra.