Key facts on the India squad for the 2015 cricket World Cup in Australia and New Zealand.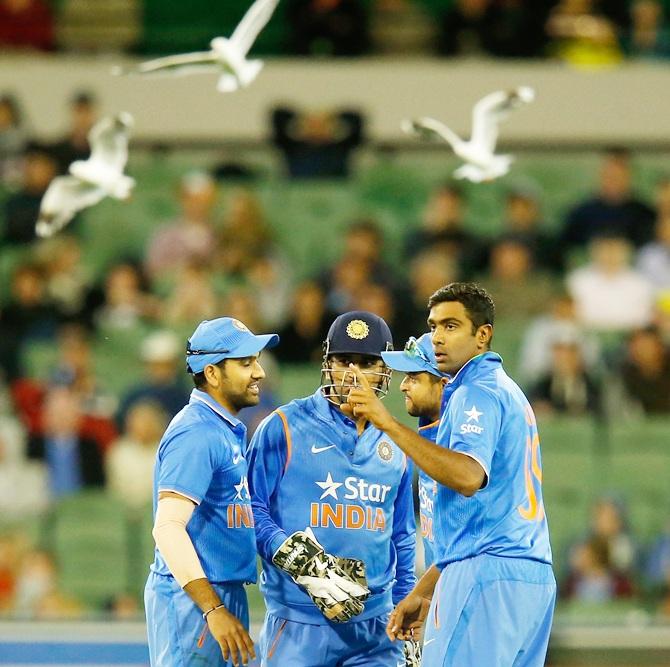 Mahendra Singh Dhoni of India with teammates. Photograph: Darrian Traynor/Getty Images
Captain: Mahendra Singh Dhoni
The 33-year-old stumper-batsman is India's most successful captain, having led the team to the inaugural Twenty20 World Cup triumph in 2007 and the 50-over World Cup four years later. A hard-hitting batsman with a penchant to seal victory with a six, Dhoni's phlegmatic-yet-unconventional captaincy will be key to India's title defence.
VOTE: Who will win the 2015 World Cup?
Schedule: ICC Cricket World Cup 2015
Duncan Fletcher in pensive mood. Photograph: Laurence Griffiths/Getty Images
Coach: Duncan Fletcher
The 66-year-old former Zimbabwe cricketer played six One Day Internationals for his country and was known more for designing Zimbabwe's car registration system. In 1999, he became the first foreigner to coach England and succeeded Gary Kirsten as India coach in 2011.
Squad: Mahendra Singh Dhoni (captain), Virat Kohli (vice-captain), Ajinkya Rahane, Shikhar Dhawan, Rohit Sharma, Stuart Binny, Suresh Raina, Ravindra Jadeja, Ambati Rayudu, Akshar Patel, Ravichandran Ashwin, Bhuvneshwar Kumar, Mohammed Shami, Umesh Yadav, Ishant Sharma.
Key batsman: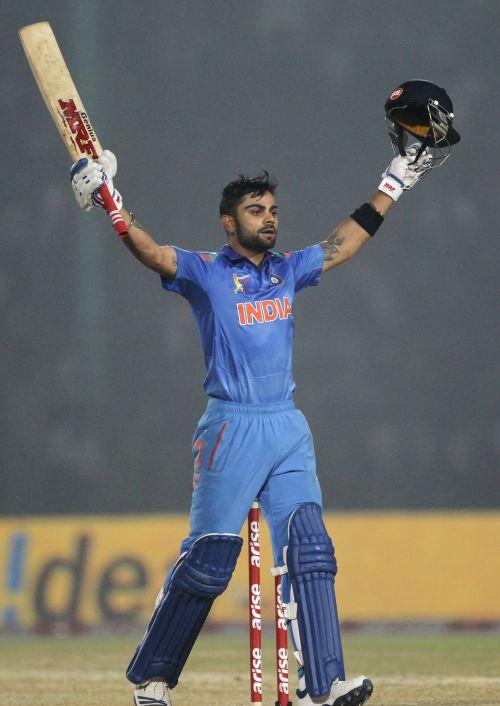 Virat Kohli celebrates. Photograph: Andrew Biraj/Reuters
Virat Kohli - The 26-year-old right-hander from Delhi has emerged as one of the most improved batsmen in contemporary cricket. An elegant stroke-player with a wide range of shots, Kohli's consistency and a 90-plus strike rate in One Day Internationals make him a dangerous batsman.
A natural leader and an agile fielder, Kohli thrives under pressure and enhanced his batting reputation in the recent four-test series against Australia even though India lost 2-0.
Key Bowler: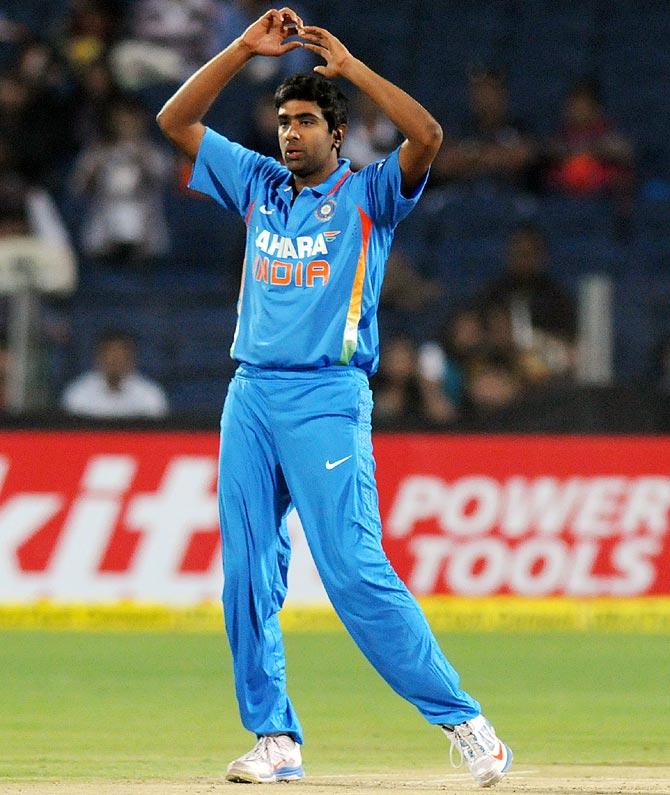 Ravichandran Ashwin reacts. Photograph: Andrew Biraj/Reuters
Ravichandran Ashwin - The lanky 26-year-old off-spinner from Chennai may not be the biggest turner of the ball but possesses enough variety, including a carrom ball which he flicks with his long fingers, and control to trouble most batsmen in 50-over cricket.
An extremely smart bowler who can stifle a batsman with his accuracy, Ashwin is also a handy lower order batsman and a safe catcher.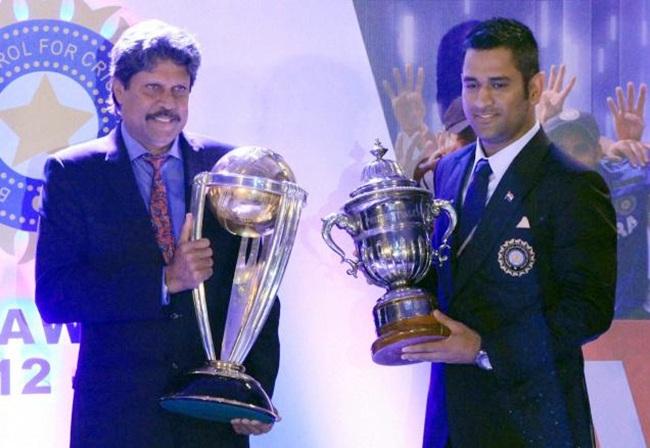 Mahendra Singh Dhoni with Kapil Dev, left. Photograph: PTI
World Cup record:
1975 - first round ; 1979 - first round; 1983 - champions; 1987 - semi-finals; 1992 - seventh; 1996 - semi-finals; 1999 - sixth; 2003 - runners-up; 2007 - first round; 2011 - champions.
Overall ODI playing record: Played - 872; Won - 437; Lost -389.
Highest innings total: 418-5 v West Indies, Indore, 2011
Lowest innings total: 54 v Sri Lanka, Sharjah, 2000
Most appearances: Sachin Tendulkar (463)
Highest individual score: Rohit Sharma (264) v Sri Lanka, Kolkata, 2014
Leading run scorer: Sachin Tendulkar (18,426)
Best bowling: 4-6, Stuart Binny v Bangladesh, Dhaka, 2014
Leading wicket-taker: Anil Kumble (334)
Highest partnership: 331 (2nd), Sachin Tendulkar and Rahul Dravid, v New Zealand, Hyderabad, 1999
Most catches by a fielder: Mohammad Azharuddin (156)
Most dismissals: Mahendra Singh Dhoni (308)