Please help Messrs Kohli and Shastri pick India's side for the Edgbaston Test.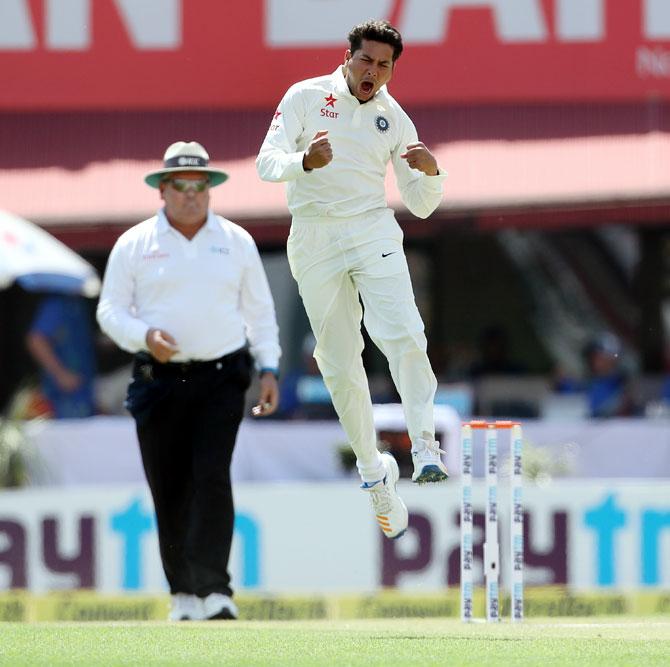 Having suffered thumping losses in their last two Test series in England, India will be keen to set the record straight.
India last won a Test series in England in 2007 when they beat the hosts 1-0, then suffered a 4-0 whitewash in 2011 and were beaten 3-1 in 2014.
India's lead-up to the five Test series against England, which begins at Edgbaston on August 1, has been far from ideal with injuries hobbling key players.
Frontline pace bowlers Bhuvneshwar Kumar and Jasprit Bumrah have both been ruled out of the first Test with injuries.
Bumrah, who suffered a thumb injury during the limited overs series against England, is expected to recover only for the second Test.
Bhuvneshwar is doubtful for the entire series after aggravating a back injury playing the final ODI earlier this month.
The onus will be on the experienced Ishant Sharma to lead the pace attack and he certainly has some wonderful memories from India's last tour of England.
Ishant claimed a match-winning 7/74 in the second innings of the Lord's Test to bowl India to a 95-run victory.
He has also done well in county cricket these past few weeks, bowling his heart out for Sussex to acclimatise himself to English conditions.
Mohammed Shami, who was dropped for the one-off Test against Afghanistan last month after failing the yo yo test, will be keen to show the English batsmen what he can do with the ball.
Umesh Yadav, who has been in good form in the last year, could start the first Test, with Shardul Thakur regelated to the bench.
The spinners would be a difficult pick for the team management if they plan to go in with two tweakers.
Kuldeep Yadav's superb showing with the ball in the T20I and ODI series when he befuddled the Englishmen makes him a top contender to book a place in the playing eleven.
But you can't discount the experience of Ravichandran Ashwin and Ravindra Jadeja.
It all depends on what combination India play in the opening Test. All-rounder Hardik Pandya will be a key factor in that decision.
Hardik's inclusion allows India the option of two fast bowlers and two spinners.
Murali Vijay and Shikhar Dhawan are likely to open the batting. The in-form K L Rahul needs to be accomodated in an already packed middle order and the only slot up for grabs is at No 3 where Cheteshwar Pujara has not done much lately.
Pujara's poor record away from home (Average: 35 abroad; 62 at home) could work against him. He scored 35 in the one-off Test against Afghanistan and has failed to cross the 50-run mark in five outings for Yorkshire.
While he fell cheaply (1) in India's three-day warm-up game against Essex, Rahul batted at No 6 and bolstered his creds with a half-century.
There has been plenty of talk about young Rishabh Pant, but India won't be looking further than Dinesh Karthik for the wicket-keeper's slot. DK scored a sparkling, unbeaten, 82 against Essex on the first day.
Should India play two spinners?
Should Kuldeep play the first Test?
Should India include Ishant, Shami and Umesh?
Should Rahul replace Pujara?
Please click the boxes below to select Your India Team for the first Test against England: