The Mumbai Cricket Association has changed its eligibility rules for contesting its forthcoming elections.
The move is widely seen as a bid to prevent senior administrator Prof Ratnakar Shetty from regaining his place in its managing committee.
The MCA's managing committee, at its meeting on Monday night, decided that anyone who is a paid employee of its parent body, including the National Cricket Academy, and coaches or employees of various IPL franchisees, is not allowed to contest its elections.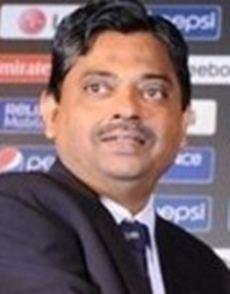 "A decision to debar such persons from contesting the elections has been taken. As for the date of the elections it will be decided once the hearing on the court case filed by Prof Shetty, which is coming up tomorrow, is over," a source told PTI.
Shetty, who is employed by the Board of Control for Cricket in India as its General Manager (game development), has filed a case against the MCA's earlier decision to ban him for five years from all the association's activities, after he raised the possibility of some office-bearers having sold tickets of the T20 International between India and Pakistan at Ahmedabad last December in the black market.
In his petition, in the city civil court, he contended that the managing committee had no powers vested in it to ban him and also sought Rs 50 lakh as damages for tarnishing his reputation.
Shetty, who is associated with the MCA for over three decades in various capacities including as vice-president, has already been replaced by another person as Wilson College Gymkhana's representative in the MCA.
Meanwhile, there is a strong possibility of former BCCI and ICC chief Sharad Pawar returning to the helm of the MCA at the elections.
He has been showing a lot of interest in becoming the president again, according to various sources, and even changed his residence from Baramati to Mumbai to conform to MCA's eligibility criterion.
Image: Ratnakar Shetty