Former Mumbai Cricket Association vice-president Ratnakar Shetty filed a civil suit in a local court seeking a stay on the five-year ban imposed on him by the sport body, from whom he has demanded damages of Rs 50 lakh for "tarnishing his reputation".

Shetty, who has served the association in various capacities over the last three decades, was banned last month for alleging that there is a possibility of black marketing of tickets of a T20 game between India and Pakistan by some of the MCA office-bearers. The match was held in Ahmedabad in December last year.

The suit was filed last Friday and a notice about it was served on MCA on Wednesday. Following this, MCA Managing Committee held an emergency meeting on Thursday to discuss the issue. The meet was presided over by MCA vice-president Vinod Deshpande as president Ravi Savant is currently abroad.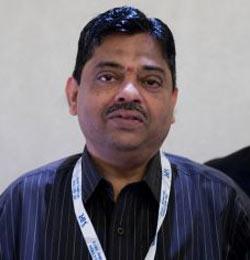 "He has filed a case in the city civil court asking for a stay on the five-year ban. He has also questioned the authority of the MCA Managing Committee in imposing the ban on him. He has demanded Rs 50 lakh as defamatory charges," MCA sources said.

Shetty has filed the suit against MCA and each member of the Managing Committee, which took the decision to ban him.

The matter will come up for hearing on Friday.

Shetty, who is also a top functionary of BCCI, has claimed that MCA's action has "tarnished his reputation".

MCA imposed the ban on June 3 after giving Shetty an opportunity to hear his allegations over black marketing of tickets levelled at the association's AGM held on March 22.

On May 28 Shetty heard the voice recording of the proceedings at AGM and replied to the show cause notice served on him by the association. The MCA, however, rejected his reply and imposed the ban.
Photograph: Ritam Banerjee/Getty Images