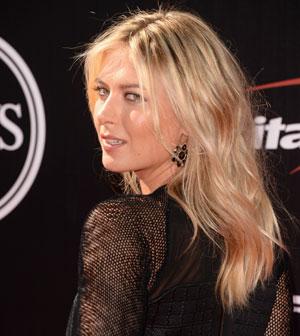 Sachin Tendulkar says he did not find it disrespectful that Russian tennis star Maria Sharapova did not know who he was, as she does not follow cricket.
"Sharapova's comments were not disrespectful. She doesn't follow cricket," a gentleman-like Tendulkar said in an exclusive interview to NDTV.
Tendulkar fans reacted angrily on social media when Sharapova admitted during a post-match press conference at Wimbledon that she did not know who the batting icon was.
He was in the Royal Box during 'The Championships' alongside former England cricket captain Andrew Strauss.
Sharapova's Facebook and Twitter account faced severe backlash and there were a lot of unsavoury posts though the Russian tennis ace kept silent.
'Sachin Tendulkar was the other person who came in at the same time as David (Beckham). Do you know who Sachin is?'
The reigning French Open champion flatly replied: 'I don't.'
Tendulkar is a regular visitor in the Royal Box during Wimbledon and a couple of seasons back Swiss ace Roger Federer had posted a picture of himself and the Indian superstar on his Twitter account.
Image: Tennis player Maria Sharapova
Photo: Getty Images