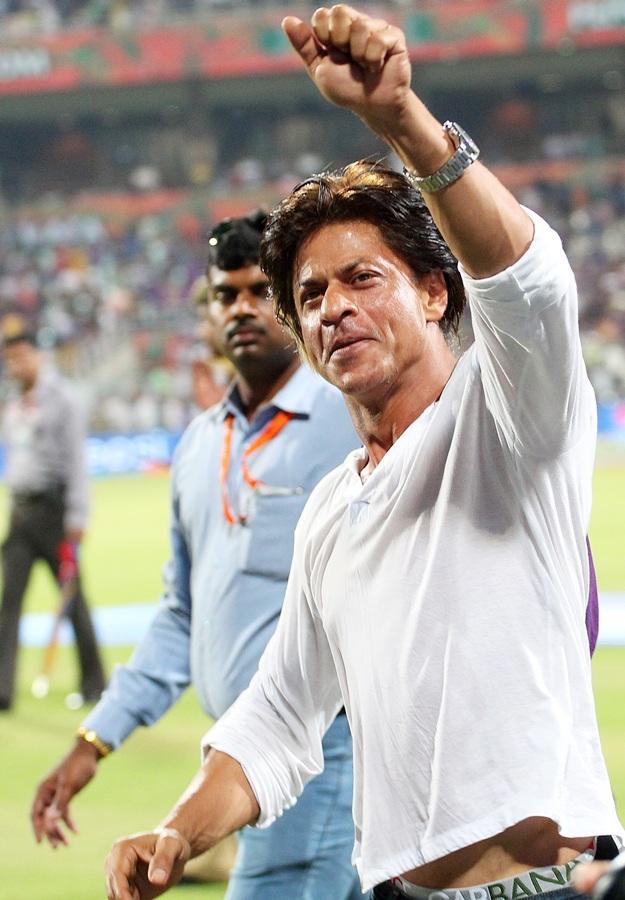 IMAGE: Shah Rukh Khan also has a stake in the Indian Premier League side Kolkata Knight Riders. Photograph: BCCI
Cricket South Africa launched its new T20 Global League in London on Monday, announcing the host cities and owners of the eight teams ahead of the player draft on August 19.
The owners include film actor and producer Shah Rukh Khan, who also has a stake in the Indian Premier League side Kolkata Knight Riders, and the GMR Group, who own the Delhi Daredevils.
GMR's team will be based in Johannesburg with young Protea paceman Kagiso Rabada as its marquee player while Khan's outfit will be based in Cape Town with left-handed batsman JP Duminy as the marquee player.
The competition, hoping to emulate the success of competitions such as the IPL and Australia's Big Bash, is set to start in November, with the final to be played on December 16.
"We are certain that our final eight owners have the perfect combination of strategic insight and passion needed to make the first T20 Global League a complete success," said Cricket South Africa president Chris Nenzani said.
"The announcement of the team owners is a key milestone to successfully launch our T20 Global League. We are thrilled by the international mix of owners and the passion and excitement that was clearly demonstrated during the bidding process by them and the marquee players. It sets up our #T20GL as a fans favourite in the cricketing calendar," CSA Chief Executive Haroon Lorgat said.
Teams will be hosted in eight centres around South Africa – Cape Town, Durban, Johannesburg, Pretoria, Bloemfontein, Port Elizabeth, Stellenbosch and Benoni.
Other marquee players already signed up include former England batsman Kevin Pietersen, current England limited overs players Eoin Morgan and Jason Roy, and ex-internationals Brendon McCullum (New Zealand) and Chris Gayle (West Indies).
Almost 400 players from 10 countries have confirmed their interest in being part of the draft.