National chief selector Sandeep Patil has resigned as chairman of the Mumbai Cricket Association's selection panel.
"I have received a letter from him stating he is resigning, but the letter has to be tabled before the managing committee and it has to be accepted," said MCA joint-secretary Nitin Dalal.
Dalal said Patil cited his inability to watch local matches as the reason for quitting.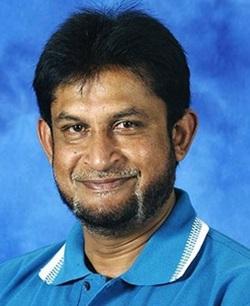 "He has said in his letter that he is unable to watch local matches and he is quitting on moral grounds," added the MCA official.
Patil confirmed, without elaborating, that he resigned.
MCA president Ravi Savant said that Patil has not spoken to him on the matter yet.
"He has not spoken to me yet," Savant said in a text message when queried him whether Patil has quit the MCA's selection panel.
Patil's resignation will not have a major impact immediately as the current domestic season has already concluded, with Mumbai winning the Ranji Trophy for the 40th time.
The former middle-order batsman took over the reins of MCA's senior selection panel after he was unexpectedly pitchforked as the new chief selector of the national five-member panel of the Board of Control for Cricket in India last September.
The ex-national coach was handpicked by BCCI chief N Srinivasan to head the panel when the new national selection committee was chosen at the Board's last AGM.
Meanwhile, the MCA appointed former India stumper Chandrakant Pandit as chairman of its newly-formed technical committee which has replaced the erstwhile cricket improvement committee.