A day after the national selectors ignored prolific batsman Wasim Jaffer for the Indian squad for the first two Tests against Australia, the opener earned praise from the president of Mumbai Cricket Association (MCA) Ravi Savant for his consistent performance.
"You need to be consistent in your performance and not be satisfied with one or two good shows. See Wasim Jaffer and the way he has batted consistently. He should be your role model," said Savant to a handful of Under-19 Mumbai cricketers at the prize distribution function of Sportstar Trophy tournament in Mumbai on Monday.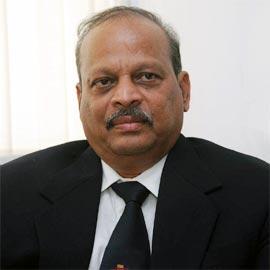 Jaffer notched over 800 runs for Mumbai in seven games during their 40th Ranji Trophy title-winning campaign, including a man of the match winning hundred in the final against Saurashtra, and then scored 80 and 101 not out against Rest of India in the Irani Cup game that ended on Sunday.
However, the 34-year-old batsman, who lost his Test spot in 2009, failed to convince the selectors that he was the man they were looking out for to solve the opening problems faced by India at Test level in recent times despite scoring over 1,000 runs at the first class level this season.
Jaffer was upstaged by Shikhar Dhawan, who too had a good run in domestic cricket this season and scored a half century for Rest in the Irani Cup, and Murali Vijay -- who scored a century and featured in a stand of 144 with Dhawan -- when the selectors axed under-performing opener Gautam Gambhir.
Dhawan, who got his first nod in the Test squad, and Vijay, who was the reserve opener against England in the previous home series, are the options for the Indian team to launch the innings against Australia in the Test opener at Chennai with Virender Sehwag.