Everyone goes through ups and downs in life; sometimes, even the best are forced to see the worst.
Champion batsman Sachin Tendulkar went through such a phase when his father Ramesh suddenly passed away in 1999.
Not many remember Tendulkar's cracking innings of 140 against minnows Kenya in the 1999 World Cup, but one thing that certainly comes to mind is how the master batsman inspired India to victory three days after his father's death.
The 37-year-old, on Tuesday, revealed how he had decided to stay back with his family after the untimely death of his father, but his mother forced him to go and play in the World Cup.
"That was the most difficult stage of my life. At that moment my mom said that even my father would have wanted me to go back and play, because if I sit back at home then it would possibly be the worst thing. 'You have to go and play for your country, because that is the most important thing,' she said. And that made me strong.
"That support meant a lot, because it was a very difficult moment for our entire family; and to go and play a cricket match after just three days was not easy," said Tendulkar said in Mumbai, at a function to announce the release of a CD of songs based on poems written by his father, and a book of poems written by his elder brother, Nitin.
Nitin pointed out that even though the century came against Kenya, it was one of the best of knocks he's seen Tendulkar play.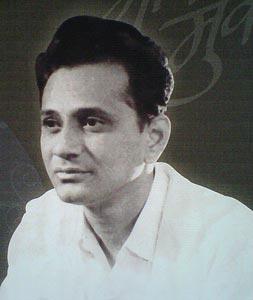 "Our father had passed away suddenly and Sachin had to come back home in the middle of the tournament. We were all shocked, because on our mother's request he went back to play in the World Cup. Technically, I cannot talk much about cricket, but I must say that the century he scored against Kenya was the best innings I have ever seen.
"In that mental state to return back to cricket, after such a great tragedy, and score a century it was unbelievable," he said.
Tendulkar also got a bit emotional on the occasion and said nothing can replace his father.
"I have always felt his absence after 1999, and I always feel that it would have been so much better if he had been here. It is a permanent loss and nothing can replace it.
"But I also feel that he is with me, guiding me all the time, in all the important decisions I take."
Recently, the 37-year-old batsman added another chapter to his glorious career when he registered his 50th century in Test cricket, against South Africa last month. And, as always since his father's death, Tendulkar looked up to the sky on attaining the milestone.
"When I scored my 50th Test century, the first thought that came to my mind was my father. On some special occasions, like when I scored my 50th Test century, I looked up and wished my father was with me. I looked up and told him that this hundred was for him. I scored my 50th Test hundred on December 19 and my father's birthday was a day before, on December 18, and I was desperate to score a century in that match and I was able to achieve that," Tendulkar said.
Despite having achieved stardom, Test and One-day cricket's highest run-getter has steered clear of controversy. How was it possible?
"The biggest lesson that I have learnt from my father was that he treated everyone equally, whether it was a big well-known writer who came to our place, or a sweeper. To me, that was the most important thing, because he was not only giving advice but also setting example.
"One of the most important advices that he gave me was that all things in life are temporary and everything has a deadline. But the only thing that will stay forever is your nature, because it stays till your last breath. So you should always behave properly, because that is something that stays with you always and is appreciated by people. And I am just trying to follow that advice," he added.
Tendulkar also pointed out that he will not burden his son, Arjun, when it comes to choosing his career.
"It is his life and he has to decide what he wants to become. Just as I got freedom from my parents, I believe Arjun should also do things in life that he wants to do and he is passionate about. If you are passionate about something then you don't feel the workload, but if you feel the burden of something then you realise it is not your passion and you must look at something else.
"So I just want to make sure that whatever his passion is I will provide him the necessary guidance and help to achieve it," he said.