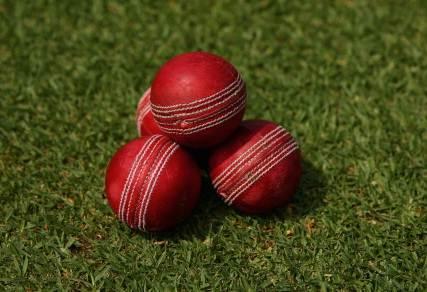 Just a day after former Bengal Under-19 captain Ankit Keshri lost his life due to a freak on-field injury, another young club cricketer, Rahul Ghosh, was hospitalised after sustaining a hit on the head during a second division league match, in Kolkata, on Tuesday morning.
Even before the cricket fraternity could come to terms with the Keshri tragedy, Ghosh's accident left them shocked.
The incident occurred during a match between Police AC and Vijay Sports Club -- both second division teams in the CAB league -- at the Videocon School of Cricket ground in Salt Lake.
Fielding at cover region, Police AC's Rahul was hit below the ear after he took his eyes off the ball following awkward bounce.
Ghosh's condition is said to be "stable but not out of danger", the neurosurgeon, Dr Buddhadeb Saha, attending to the player at the Nightingale Hospital said.
The hospital's medical director, Dr Sabyasachi Sen, later said: "We have not found anything in the CT Scan and MRI. There's no hemorrhage or internal injury, but we have kept him under observation in ICU. Dr Saha will give the assessment at 12 noon tomorrow."
CAB joint-secretary Subir Ganguly said: "We don't want to take any chances. I'm told he's stable but unless we're very sure of his condition he'll be kept under observation."
Former Under-19 Bengal captain and East Bengal player Keshri died of cardiac arrest on Monday following a head injury sustained during a CAB Senior one-day knock-out match against Bhowanipore SC on April 17 at the JU second campus ground in Salt Lake.
Also read:
When death came calling on the cricket field
Tendulkar, Shah Rukh condole demise of young Bengal cricketer