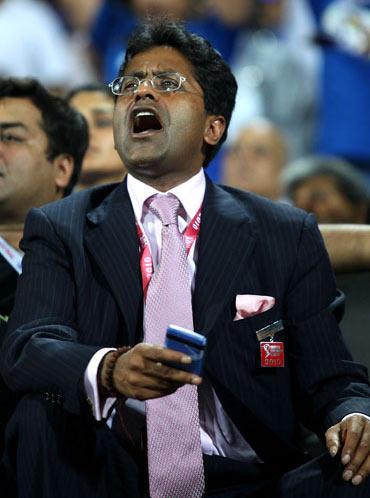 Lalit Modi
Former Indian Premier League chairman Lalit Modi welcomed the Supreme Court's verdict against IPL franchise Chennai Super Kings and Board of Control for Cricket in India president-in-exile Narayanaswami Srinivasan, claiming that his 'dedicated perseverance' has seen the case reach so far.
- Srinivasan, CSK face bleak future after Supreme Court rap
- Persons named in Mudgal report will not contest BCCI elections: SC
- Supreme Court demands termination of CSK; unhappy with Dhoni's dual role
Modi, in a series of tweets, expressed delight on hearing Thursday's ruling.
"Only with my dedicated perseverance we have been able to see the case reaching so far. If I had been in #india my hands would have been probably tied and I would not have been able to #expose #mafia #owner of #Csk and #indiacements modus operandi.
"Today cleared by all agencies incl winning my passport back -- still not been able to get #false #fir registered in #chennai heard or removed. So much is the clout of the #indiacements #mafia #boss over the #police in his state and likewise on everything else around him. Like I said only a directive of the Honorable Supreme Court can save the Game loved and worshipped by a billion people. It's been a long hard war," he wrote.
'The cleanup in global cricket has finally begun'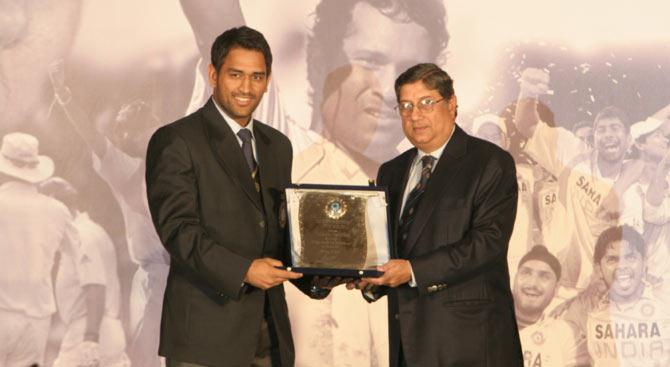 Narayanaswami Srinivasan (right) with India captain Mahendra Singh Dhoni. Photograph: BCCI
Terming the BCCI as 'mafia run and backed', Modi also said that with this judgement, the global clean-up of the game has begun.
"Good to see the Honorable Supreme Court stepping in forcefully to enforce its observations on the #crooked #mafia run and backed #bcci," he tweeted.
"The #cleanup in #global #cricket has finally begun. #this time it looks #MONSTER #Mafia #Don #NSrinivassn wont be able to #fix this #match," he added.
On Thursday, the Supreme Court observed that Chennai Super Kings, owned by Srinivasan, should be terminated without further inquiry as one of its officials, Gurunath Meiyappan, has been indicted for betting by the Justice Mudgal committee.
The apex court also proposed fresh elections in the BCCI, and in what was a further setback for Srinivasan, said that in the elections, persons, including Srinivasan, named in the Justice Mudgal report will not contest and the new board will take a decision on the scam.