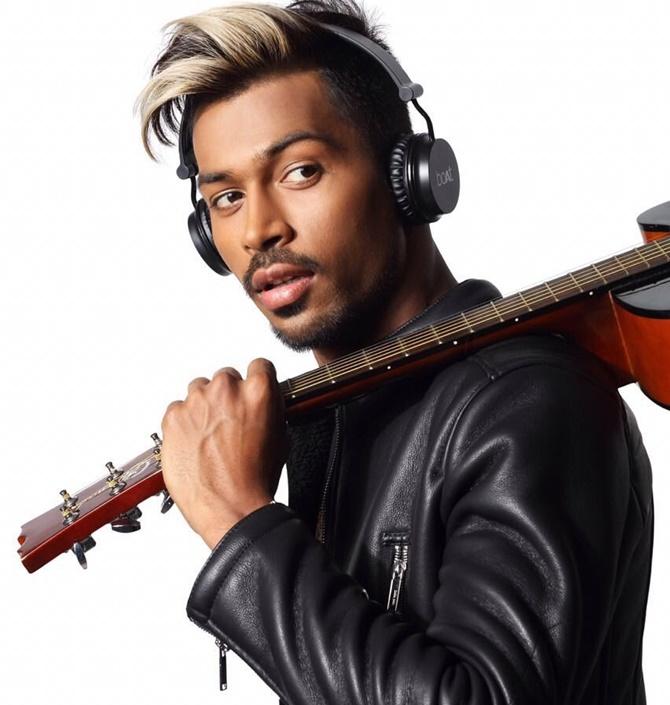 IMAGE: Doesn't this Hardik Pandya pose remind you of Shah Rukh Khan? Photograph: Hardik Pandya/Twitter
The Men in Blue may have lost the three-match series 1-2 in South Africa but earned a lot of praise for their brave fight in the third and final Test which they won by 63 runs for a morale-boosting consolation win.
It was all-rounder Hardik Pandya, who showed the way in the first Test with a superb performance with the bat and ball.
As the team gears up for the shorter format, all-rounder Pandya posted this endearing picture on Twitter to show what inspires him.
He posted with a pose similar to none other than Bollywood superstar Shah Rukh Khan and wrote, "Music has the power to drive and motivate an individual! Tell me what's your type of music?"
We do know Pandya's choice of music from his captain Virat Kohli, which he had revealed last year on a chat show 'Breakfast with Champions'.
"We play just Punjabi music in the dressing room. Most of the players do not carry their iPods. Hardik Pandya has an iPod. It has all English songs. Pandya listens to English songs but he doesn't know five words of even a single song. He just grooves to the music beats. We all get irritated with his songs," Kohli told the host Gaurav Kapur.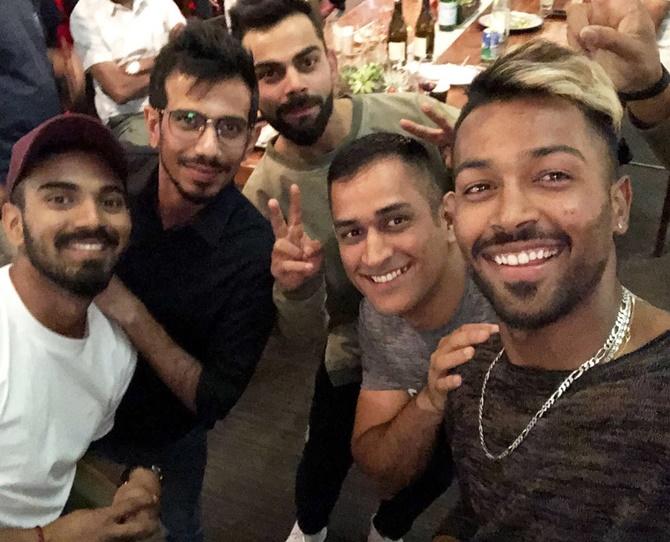 IMAGE: Haridk Pandya with Virat Kohli, Dhoni, KL Rahul and Yuzvendra Chahal in Durban. Photograph: Hardik Pandya/Twitter
Before the Indian team was back in training for the upcoming limited overs series, the players took some time out to relax after a gruelling Test series.
Ahead of the six-match ODI series starting on February 1, former captain Mahendra Singh Dhoni joined the Indian team along with the limited overs specialists.
Pandya who played in all the three Tests, posted a picture along with Virat Kohli, Dhoni, KL Rahul and Yuzvendra Chahal as they enjoyed some time off in Durban.
"Amazing last night with the boys." Pandya wrote.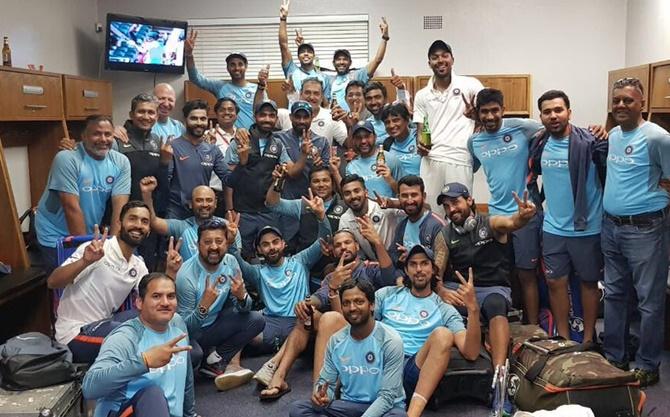 IMAGE: Team India celebrate their win at the Wanderers. Photograph: Hardik Pandya/Twitter
After the victory in the final Test, Captain Kohli was generous in his praise of his team-mates.
"Proud prouder proudest. Hats off to the whole team for showing character throughout. This day will always be special. Jai Hind."