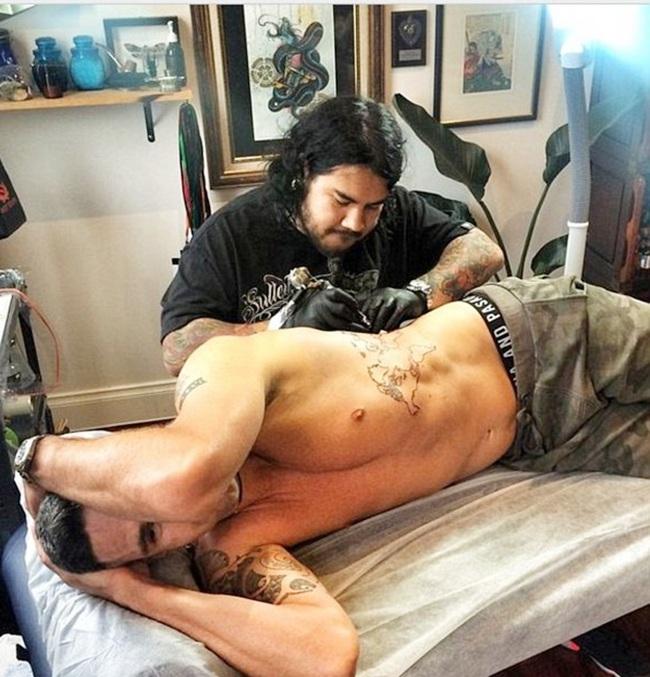 Kevin Pietersen during the tattoo session. Photograph: Kevin Pietersen/Instagram
Sacked England batsman Kevin Pietersen sure has a way to flaunt the centuries he has scored all over the globe during his time with the Three Lions team, and he does that by getting the centuries inked on a world map on his back.
The highs and lows of Kevin Pietersen
Pietersen has had the location of each of his centuries he scored for England inked onto a world map on his back, before his international career was ended by the selectors last year in February.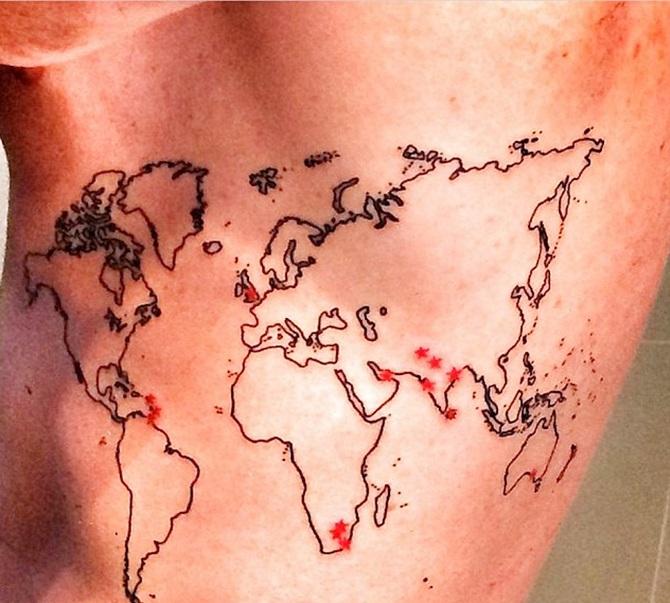 Kevin Pietersen shows his new tattoo. Photograph: Kevin Pietersen/Instagram
Pietersen had recorded 32 tons during his ten-year international career before the England and Wales Cricket Board (ECB) sacked him following England's Ashes whitewash by Australia, the Mirror reported.
Pietersen has claimed that he was never given a reason for his spell in exile and is desperate for a return. He said that he doesn't know why he is not playing for England, adding that they still haven't embellished on anything.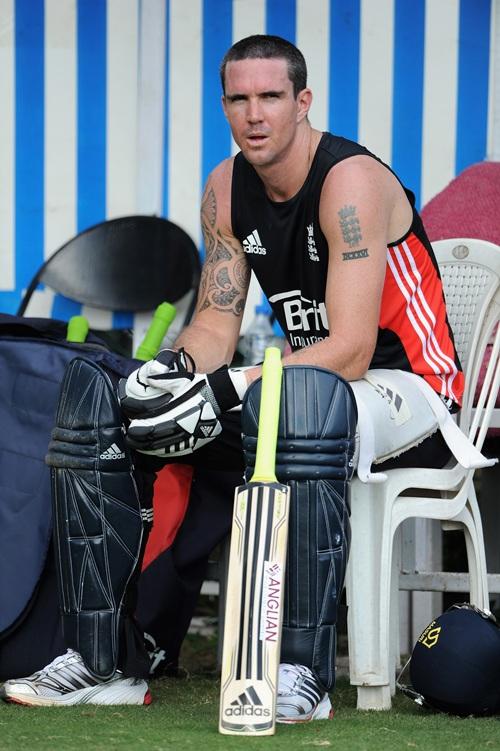 Kevin Pietersen. Photograph: Getty Images
The batsman claimed that he wants to play for England, adding that he honestly believes he is batting as well as he has ever batted.
Pietersen even said that he knows that the current captain Eoin Morgan would love to have him in the England team.
However, new one-day skipper Morgan has refuted those claims and said that he doesn't anticipate Pietersen making a return.
Morgan said that he is very happy with the group of players he has, and believes that this is the best group of players England has to drive the team forward over the next two months in particular. He insisted that Pietersen is not in the side and he wont be in the side for the foreseeable future.