Disappointed by the Board of Control for Cricket in India's (BCCI) decision to boycott Pakistan on the international stage, the Pakistan Cricket Board (PCB) has decided to give a stern reply to their Indian counterpart in the International Cricket Council (ICC) meeting to be held in Dubai on Tuesday.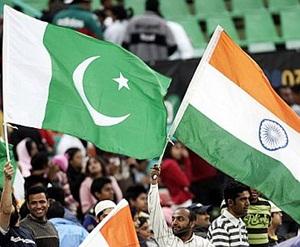 BCCI president Anurag Thakur recently decided against playing Pakistan in the ICC Champions Trophy league matches and asked the world cricket body not to put the two sides in same group in the wake of the escalating tension between the two nuclear-armed neighbours.
PCB's Executive Committee Chairman Najam Sethi will fill in for ailing chairman Shaharyar Khan while Chief Operating Officer Subhan Ahmed will also represent the Pakistan board in the ICC meeting.
"The board has decided to give a stern reply to the BCCI and will also make a formal complaint against their remarks in the ICC meeting. The officials have gone well prepared to confront the BCCI, which is making every effort to sideline Pakistan cricket," a PCB official was quoted as saying by the Express Tribune.
A source in the PCB said that Sethi was particularly unhappy with the recent statements of Thakur, in which he declared that India would not play cricket against a state which sponsors terrorism.
"Pakistan's stance is simple...first Anurag Thakur must clarify at the ICC meeting whether he gives statements as a politician of the ruling party in India or as President of the BCCI since the ICC constitution discourages politics in cricket," the source said.
The PCB official added his country always wanted to keep politics and the sport aside in contrast to India who have always brought cricket into disrepute.
The source also said Pakistan will be pushing the ICC to compensate them with funds for India refusing to play bilateral matches since 2007.
Meanwhile, the PCB would also seek the termination of 'Big Three' formula, which will help the cricket boards of India, England and Australia get a major chunk from ICC's revenue.
"The BCCI is expecting backing from other boards such as Bangladesh and West Indies. But we're going to oppose them during the meeting," the official said.
On the other hand, the BCCI will raise their voice against ICC head Shashank Manohar's bid to scrap the 'Big Three' model, which was introduced by former chief N Srinivasan.
Image used for representational purposes