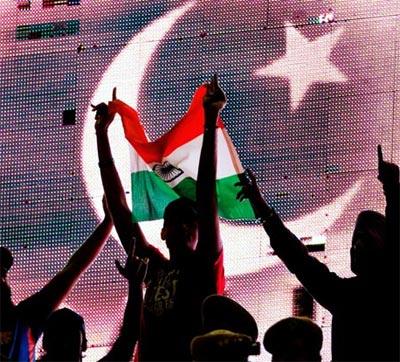 The Board of Control for Cricket in India (BCCI) might be keen on organising a tri-series involving Pakistan and Sri Lanka in India later this year, but Pakistan Cricket Board's caretaker chairman Najam Sethi said he would be more interested in reviving bilateral cricketing ties between the two nations.

"We are more focused on having a bilateral series with India," said Sethi.

"We spoke about this when our chief operating officer went to India recently. I also plan to visit India next month to convince the BCCI about this," he told a news channel.

The PCB chief said the participation of the Pakistani Twenty20 champions, Faisalabad Wolves in the ongoing Champions League T20 in India is a welcome development.

"It is a positive development for the restoration of bilateral cricket ties between the two countries," he said.

Meanwhile, Sethi confirmed that former captain Moin Khan will be asked to continue as manager of the national team for the forthcoming series against South Africa in UAE, starting in October.

"Moin will be given another chance and all those people in the board and team management who are doing a good job will be encouraged and allowed to continue their work," he said.

He also said that Pakistan's foreign coach Dav Whatmore had three months remaining in his contract with the PCB.

Disclosing that the PCB had hired the services of a British barrister to help it in the Mohammad Aamir case, Sethi said, "I had discussed the Aamir case and the DRS system in detail when I went to England for the ICC meeting this year. Our position is clear, we are seeking to get the ICC to review Aamir's ban."

Pakistan last toured India in December last year for a limited overs series involving two T20 matches and three ODIs. The T20 series was tied 1-1 while Pakistan won the ODI series 2-1.
Photograph: Daniel Berehulak/Getty Images