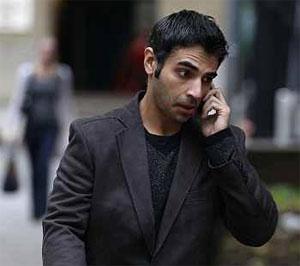 Pakistan cricket received some good news on Tuesday as banned Salman Butt was asked by the International Cricket Council's anti-corruption unit to appear for a hearing, while senior all-rounder Mohammad Hafeez's bowling action was cleared by the governing body.

ICC's ACU hearing is a big step forward for Butt who wants the same sort of relaxation to play domestic cricket as Mohammad Aamir.
- Spot-fixing: how it works

Butt, Aamir and Mohammad Asif are all serving minimum five-year bans for their alleged involvement in spot-fixing during Pakistan's tour of England in September 2010.

"I am happy that the Pakistan Cricket Board finally pushed my case with the ICC and they have now called me. I am ready to co-operate with them in every way as my priority is to get back to domestic cricket," Butt told reporters in Lahore.
- Coverage: Match-fixing Episode - II

He said he has recently told the PCB he is ready to undertake any anti-corruption program set by the ICC and play his role in educating young cricketers about the pitfalls of corruption in cricket.

"I have already apologised to the nation and I have also expressed my shame and apology to the board. I want to rehabilitate myself as per ICC rules," the former Test opener, who was captain on the tour to England in 2010, said.

If allowed to play domestic cricket, Butt will become eligible to return to international cricket after his ban expires on September 2 this year.

Butt, 32, said he is keen to work with the ICC since he realised that the anti-corruption tribunal had also imposed a five year suspended ban on him.

"I know that when my ban ends in September the PCB can plead my case and get the suspended sentence revoked," Butt added.

The banned batsman said he is likely to travel to Dubai to meet ICC's ACU officials in a week's time.

Aamir has already resumed playing cricket in Pakistan's non-first class grade two competition but sustained a grade two hamstring pull in the final of the tournament in Karachi earlier this month.

Meanwhile, the ICC has also announced that Hafeez has been cleared to bowl again in international cricket.

The off-spinner had undergone the ICC bowling assessment test in an ICC accredited bowling centre in Chennai on April 9 after he was suspended from bowling in international cricket last November by the ICC after he failed the biomechanics test in Australia and his action was deemed to be illegal.

PCB chairman Shaharyar Khan said the clearance of Hafeez's action is good news for the Pakistan team which has been struggling in the ongoing One-Day International series against Bangladesh.

"His return to bowling will strengthen our bowling options and hopefully the team can now improve its performances. The forced absence of Saeed and Hafeez from bowling was also a big blow to us in the World Cup," Khan said.
Image: Salman Butt