Australian all rounder Nathan Coulter-Nile went to a team dinner in Brisbane last week with 150 dollars in the bank but left with a pay cheque of $450,000. He has revealed that he was shocked after emerging as a big hit in the Indian Premier League (IPL) auctions.
Coulter-Nile, an uncapped player at international level, was named in the national squad this week for ODI and Twenty20 games against the West Indies.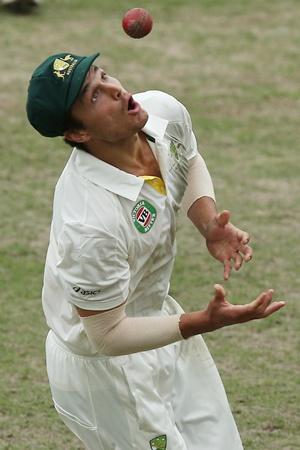 His name had been floated at a base price of $100,000, before being caught up in a bidding war between the Mumbai Indians and Rajasthan Royals, News.com.au reported.
Coulter-Nile revealed he had gone away to get some money to pay his dinner, but when he came back, all the boys were at the table and someone had the auction up on their phone, adding they were all yelling at me from across the road to come over.
The all rounder added that he thought his teammates were just trying to have a lend of him, so he laughed them off.
Coulter-Nile said when he came over and looked down, he remembers thinking, 'What? This must be a joke', because it was up to $250,000 at that stage. He added he was in shock and just couldn't talk, adding he heard few shouts of 'It's your buy', but he said unfortunately he only had about 150 Australian dollars in his bank account, so he didn't pay for anything.
Coulter-Nile stayed tuned and within two minutes Mumbai won the bidding war with a final offer of $450,000.
Photograph: Chris Hyde/Getty Images