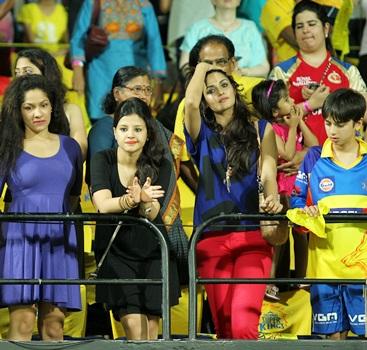 Desperate to host a bulk of the matches in the seventh edition of the IPL in the country, the Board of Control for Cricket in India said it will wait till the announcement of dates for the general elections before finalising the venues for the Twenty20 tournament.
The BCCI's working committee met in Bhubaneshwar on Friday to discuss the matter, days after the Home Ministry made it clear that it would not be able to provide security for the event due to the elections, set for April-May.
- How the teams measure up after the IPL 7 auction
The elections are clashing with the IPL window, which is slotted from April 9 to June 3.
- 10 smart buys of the IPL 7 Players' auction
"A final decision on IPL venues will be taken after getting the schedule of the general elections," BCCI president N Srinivasan said after the meeting.
"If necessary, part of the matches would be played abroad. IPL chairman Ranjib Biswal has informed that South Africa, Bangladesh and UAE have expressed interest to host the matches," he told reporters.
While South Africa is a front-runner, having had the experience of hosting the second season of the IPL, the United Arab Emirates is also among the countries being considered for the event.
The BCCI, though, is keen on staging a majority of the matches in the country due to immense pressure from the sponsors.
South Africa has the best facilities to host an event of IPL's magnitude. Their strained relationship with the BCCI notwithstanding, the country has the best grounds while the timing of the matches will suit the Indian television viewers.
The UAE is also a favourable venue as they now have two more stadiums apart from the Sharjah ground in Dubai and Abu Dhabi respectively.
Image: A section of the crowd during the final of IPL-6
Photograph: BCCI