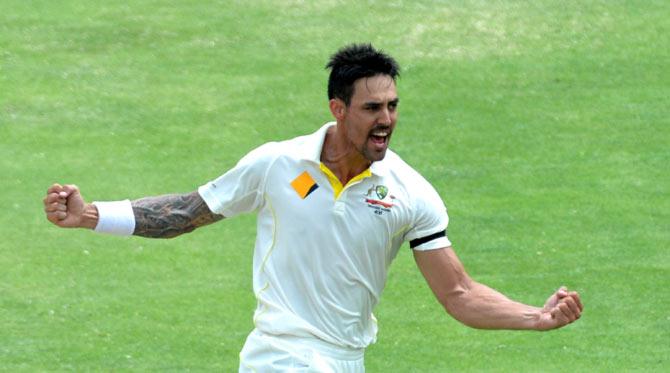 Recently retired Australian pacer Mitchell Johnson won't play in the Big Bash League this season after opting to spend time with his family.
Johnson's international retirement last month raised the prospect of him playing in the BBL for the very first time.
Western Australia Cricket Association chief Christina Matthews confirmed to Cricket Australia saying Johnson had given 'indications' that he was keen to play for defending champions Perth Scorchers, his hometown club.
But Johnson's management confirmed on Friday that the 34-year-old will sit out this season's competition, but would explore the option of playing next summer.
"(It) is a real shame because I think everyone in Australia was hoping he'd play," Scorchers coach Justin Langer told 6PR on Thursday.
"And I really respect where he's at. He retired for a reason and he won't be playing."