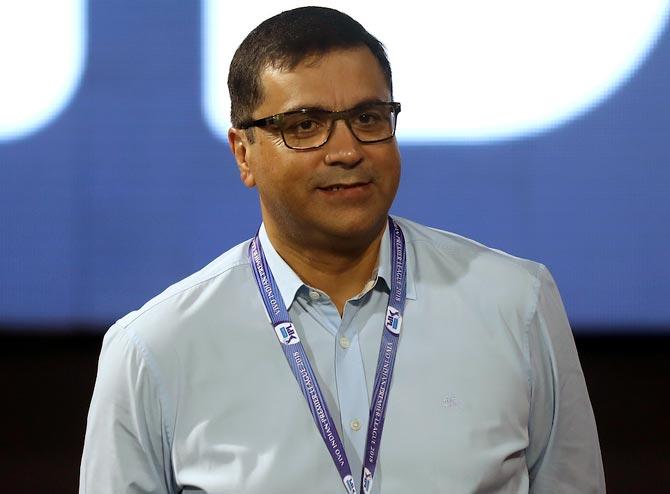 Seven state units of the BCCI on Thursday demanded suspension of Board CEO Rahul Johri pending an inquiry into an anonymous allegation of sexual harassment against him.
"Seven affiliated state units comprising Saurashtra, Tamil Nadu, Gujarat, Haryana, Karnataka, Madhya Pradesh, Goa on Thursday wrote separately to the Commitee Of Administrators (COA) demanding CEO Rahul Johri's suspension pending inquiry. Now the ball is in Vinod Rai's court," a former BCCI office-bearer and a board veteran told PTI on condition of anonymity.
It is learnt that Johri has submitted his explanation to the showcause notice served by the COA after an anonymous account of alleged sexual harassment came up against him on social media. The accuser, who is yet to reveal her identity, claims to be an ex-colleague of Johri during his stint with the Discovery channel.
Repeated calls to Johri on the latest development went unanswered.
The BCCI official, who has worked closely with Johri earlier, feels that BCCI is not doing any good by "hushing up" the matter.
The senior officials now want an independent inquiry into the charges and not by Internal Complaints Committee of BCCI.
"That matter needs to be probed independently and very seriously and all office bearers and the CoA members should be probed in relation to the incident. Till the outcome of the probe, Rahul Johri cannot be allowed to function as the CEO with unlimited powers granted to him by the CoA," an official said.
"How do you expect a fair probe in such circumstances? What answer can the state associations give to the parents of the girls who come to play the game? What about the girls working in the BCCI office across Johri's glass-door office," the official questioned.
"It is high time that this charade must end and the CoA should stop protecting Johri against all odds and take away his powers," he added.
Incidentally, the anonymous account of the alleged incident has been deleted from the Twitter timeline of the of the person who originally shared it.