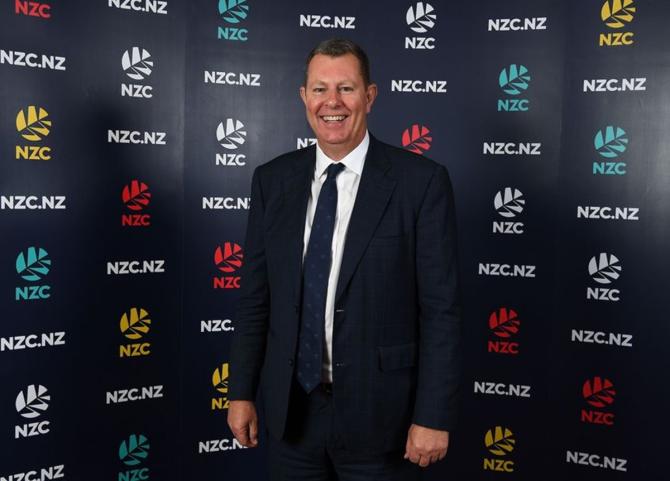 New Zealand's Greg Barclay has been elected as the International Cricket Council's new independent chairman, the sport's world governing body has said.
Barclay, a commercial lawyer and director of New Zealand Cricket since 2012, replaces interim chairman Imran Khwaja who himself had stepped in to temporarily succeed India's Shashank Manohar after his second two-year term ended in July.
He is a former board member and chairman of the Northern Districts Cricket Association. Barclay is also an experienced company director holding board positions with various New Zealand and Australian companies. He has also had a long involvement in the business of sport and large events and is recognised as a leading specialist in this area.
"It is an honour to be elected as the Chair of the International Cricket Council and I would like to thank my fellow ICC Directors for their support," Barclay said in a statement.
"I hope we can come together to lead the sport and emerge from the global pandemic in a strong position and poised for growth."
The Kiwi won 11-5, receiving the all important winning vote from the embattled Cricket South Africa in the second round of voting.
He had received 10 votes to Khwaja's six in the first round last week, but as per existing rules the winner needs 11 - a two-thirds majority of the 16-person ICC Board as the 17th member is CEO Manu Sawhney who is without voting rights.
It is understood that India, England, Australia along with New Zealand voted for Barclay, who backs teams playing more bilateral series which suits the financial model of these boards in harsh economic climate.
Khwaja, on the other hand, had the support of the Pakistan Cricket Board. The former Singapore cricket board chief is an advocate of increasing ICC events which will increase the revenue pool of associate nations.
Barclay was NZC's representative on the ICC board, but will step down from his role with NZC to lead the global governing body.
He was also a director of the men's World Cup that was jointly held by Australia and New Zealand in 2015.