The world's richest cricket board is poised to get even wealthier after media rights to Indian cricket for the next five years brought spirited bidding on Tuesday.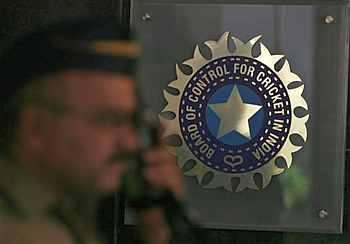 The e-auction of television and digital rights, a first in cricket, was not concluded but the Indian board (BCCI) received a bid of 44.4 billion Indian rupees ($683 million) for consolidated global rights from an unidentified bidder.
"The online auction will now resume on Wednesday...from the same stage," the BCCI said in a statement.
Star India paid 38.5 billion rupees for the rights to broadcast India's home matches for the 2012-2018 cycle.
The BCCI had consolidated its position as the world's richest cricket board in September with the game's biggest TV deal when it sold Indian Premier League's (IPL) global media rights to Star India for a staggering $2.52 billion.
Six companies, including Facebook and Google, initially entered the fray to bid for 102 matches in India from June, 2018 to March, 2023.
"Following scrutiny, Star India Private Ltd, Reliance Industries Limited, and Sony Pictures Networks India Private Limited were found eligible to submit online financial bids," the BCCI said.
The e-auction will start at 11 am on Wednesday and as per norms, no one save the bidders know who has the top bid with him. All the three bidders are bidding through a unique log-in id that is provided to them.
The BCCI is selling media rights for three specific categories --i) the Global TV Rights plus Rest of World (ROW) Digitals Rights package, ii) Indian sub-continent Digital Rights package and iii) Global Consolidated Rights package.
For 2018-19 season, the per match value for the global TV and ROW Digital Rights was Rs 35 crore and Rs 8 crore for Indian sub-continent ,while Rs 43 crore was the starting bid for the Global Consolidated Rights.
($1 = 65 Indian rupees)
Photograph: Arko Dutta/Reuters