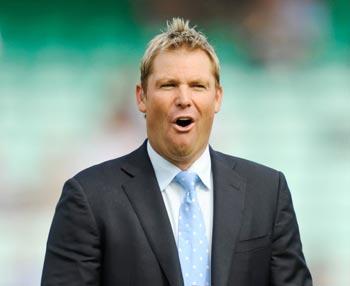 Former Test spinner Shane Warne is all set to get a new accolade -- a McDonald's burger named after him.
Fast food giant McDonald plans to release the 'Legend' burger in Warne's name, reports the Daily Telegraph.
The top-secret meal will be launched in the upcoming weeks ahead of the Ashes.
The Legend burger is primarily a bun with a slice of regular cheese, premium salad mix (lettuce), choice of crispy chicken or seasoned chicken and a saucy combination.