Mumbai all-rounder Abhishek Nayar and medium pacer Dhawal Kulkarni have been reprimanded by the Mumbai Cricket Association and dropped for a pre-season tournament in Nagpur later this month on disciplinary grounds.
Nayar (28), who has played in three ODIs, and Kulkarni, 23, have been punished for using abusive language with the umpires during the final of the Shafi Darashah tournament held in Bangalore last month, according to MCA sources.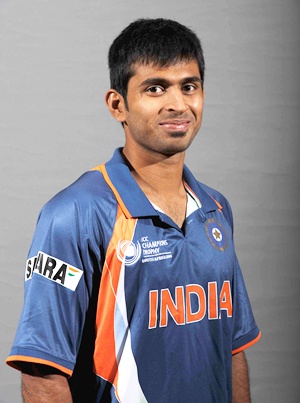 "There was a letter from the Karnataka State Cricket Association (headed by Anil Kumble) about the incident. An inquiry was conducted by Dr P V Shetty (MCA's joint secretary) and disciplinary action has been taken against the duo. They have been left out of the Bapuna cricket tournament in Nagpur," the sources said.
Nayar, in fact, was leading the MCA team in the Darashah tournament held from July 27 and the incident took place in the summit clash against hosts KSCA XI, who won the title by virtue of taking the first innings lead in the drawn match.
Nayar made 35 in the MCA's first innings while Kulkarni went wicketless, as KSCA rattled up a huge total of 564 in their first innings.
Mumbai will also be without the services of veterans Ajit Agarkar and Wasim Jaffer, along with newcomer Balwinder Singh Sandhu Jr, who have opted out for different reasons, for the tournament in Nagpur commencing on September 23.
Hiken Shah has been named to lead the squad.
Mumbai squad: Hiken Shah (Captain), Kaustubh Pawar, Praful Waghela, Akhil Herwadkar, Swapnil Salvi, Swapnil Pradhan, Neelkanth Parab, Sufiyan Shaikh, Ankit Chavan, Sagar Gorivale, Oninder Singh, Kshemal Waingankar, Rakesh Prabhu, Javed Khan and Pratik Dabholkar.
Coach: Sulakshan Kulkarni; Manager: Shrikant Tigdi.
Photograph: Lee Warren/Gallo Images/Getty Images