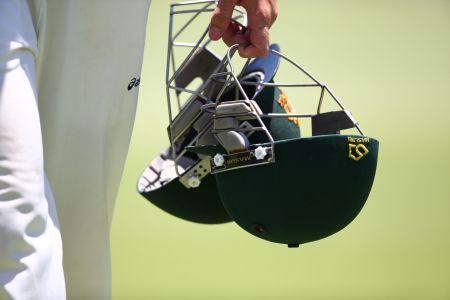 In the wake of the tragic death of late Australian cricketer Phillip Hughes, a British-based firm has come forth with its reformed prototype helmet aimed at giving better protection for the players.
Hughes passed away after succumbing to injuries he endured from a bouncer at the SCG. The 25-year-old South Australian batsman, who was pushing for a Test recall against India in Brisbane, was knocked out after the ball made impact under his helmet, on the back of the neck.
Hampshire-based manufacturer Masuri made a reformed prototype helmet, which features extra protection at the rear, the BBC reported.
Following the tragic incident, the firm started working on a possible redesign and added a 'stemguard', a device made of foam and a rubber-like compound that clips onto the back of a helmet.
Reflecting on the new design, Design consultant Alan Meeks said that the arrangement of the foam and honeycomb gives as much protection as a hard helmet, adding that though it moves around and would touch the player when the ball hits them, it would absorb a significant amount of energy, the report added.
Earlier, the International Cricket Council had raised its recommendations for helmet safety standards in recent years.