Former India cricket captain Mansur Ali Khan Pataudi passed into the ages on Thursday evening in Delhi after battling a lung infection that was diagnosed about three months back.
One of the finest captains to lead India, the Nawab of a small town in Gurgaon district who became king in the world of cricket, played 46 Tests, scoring 2,793 runs, including six centuries and 16 fifties, for an average of 34.91, an unbeaten 203 being his highest score.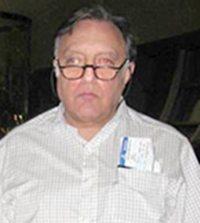 As the world mourns his death, we invite you to share your memories of the legendary cricketer.
If you have played alongside him or met him, let the world know what the experience was like. If you have photographs with him, you can e-mail them to us and we will publish them with your name and message.
So get started. Share your favourite 'Tiger' moment.
Also read:
Cricket fraternity mourns Pataudi's death
World cricket will miss a hero like Pataudi: Tendulkar
Indian cricket's visionary and charming captain