The Supreme Court-appointed Lodha Panel, on Thursday, instructed the BCCI to furnish the reports by accounting firm Deloitte on four state units before deciding on disbursal of funds for their players' payments, allowances and other expenditures.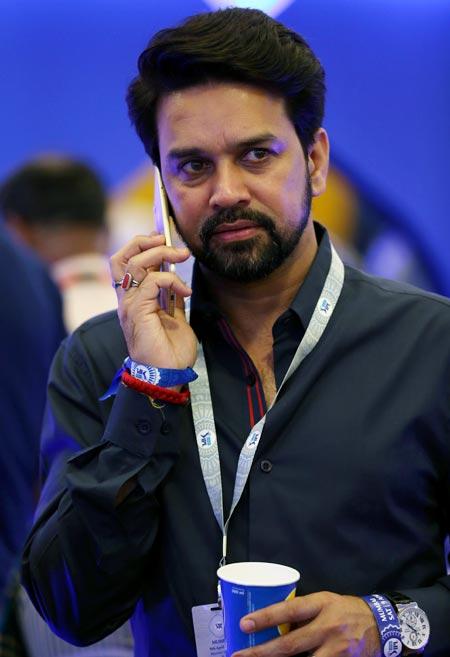 The deadline given is November 8. The four states that are under scanner are Odisha, Assam, Jammu and Kashmir and Hyderabad.
With reference to the letter sent by BCCI secretary Ajay Shirke on October 28, panel secretary Gopal Shankarnarayan stated: "With regard to the Associations of Orissa, Hyderabad Jammu & Kashmir and Assam mentioned by you, you are directed to furnish the Report obtained by the BCCI from M/s. Deloitte on State Associations, as well as any undertakings submitted by the State Associations pursuant thereto.
"This shall be submitted within 5 days from today. It may be noted that the question of release of funds to these Associations is also governed by Para 20(i) of the Supreme Court's order."
Image: BCCI president Anurag Thakur
Photograph: BCCI