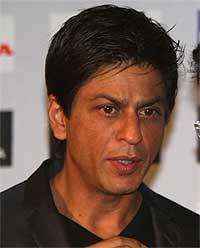 Everyone involved in the Wednesday night fracas at the Wankhede, between Bollywood superstar Shah Rukh Khan and Mumbai Cricket Association officials, has their own side of the story to narrate.
But what really happened, what was said, that led to such flaring of tempers on both sides?
Our correspondent, Harish Kotian, who was at the venue and who was the first to report on the fracas, also managed to audio-record the incident.
Here, we post two links, one an audio recording of the spat as it actually happened, and two, MCA officials giving their opinion on what they plan to do.