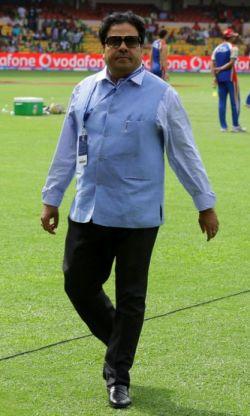 Senior Board of Control for Cricket in India vice-president Rajeev Shukla sounded out a warning on Wednesday, saying there will be zero-tolerance towards match-fixing and anyone found guilty of indulging in the malpractice during IPL-7 will be "banned for life".
"The BCCI and IPL Governing Council are alert after spot-fixing allegations in the previous edition of the IPL.
"Each and every game of seventh edition of [the] IPL will be thoroughly monitored. Any complaint to Anti-Corruption and Security Unit (ACSU) will be dealt with a lot of seriousness. If the charges are proved, guilty will be banned for life," Shukla said.
The first part of the IPL, from April 16 to 30, will be staged in the United Arab Emirates, while Bangladesh is on stand-bye as an off-shore venue from May 1-12, in case the Union Home Ministry does not give the BCCI the go-ahead to stage matches in the tournament during the counting phase of the general elections.
The IPL will be back in India from May 13 to June 1.
Image: Rajeev Shukla
Photograph: BCCI