Former IPL Commissioner Lalit Modi has termed the BCCI Emergent Working Committee meeting in Chennai the "biggest cover-up in cricket" and said having Jagmohan Dalmiya as head of an interim set-up was not the solution.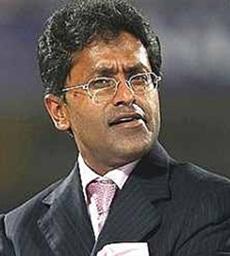 "Biggest coverup in cricket has begun. N Srinivasan with co-conspirator Arun Jaitley and Rajiv Shukla," Modi said.
Bowing to all-round pressure, Srinivasan on Sunday agreed to "step aside" as BCCI President under a compromise formula that brought back former Chief Dalmiya as head of a four-member "interim arrangement" to run the Board, more than a fortnight after the spot-fixing scandal rocked Indian cricket.
"Mr (former president I S) Bindra was the Lone Ranger who asked for Srini's Resignation. Mr Dalmia taking over us not a solution that anyone should accept," Modi wrote on his twitter handle.
He further said the controversies surrounding Indian cricket at the moment was the biggest of them all.
"It is probably going to go down as the biggest one of them all. Cricket is a religion in our country. But hijacked by greedy men.
"As expected the Axis of Evil carefully planned strategy has worked. The poison is so deeply routed and controlled by them God Save Cricket," Modi said.