As the Supreme Court rejected Lalit Modi's plea, seeking reconstitution of BCCI-appointed panel probing allegations of financial irregularities against him, Mehmood Abdi, the lawyer of the former IPL Chairman, said they will wait for the order copy before deciding their future course of action.
"With all humility and respect we accept the judgement of the Hon. Supreme Court. Detailed copy of the order is awaited and upon availaibility of the detailed order we will discuss and decide the future course of action," Abdi said.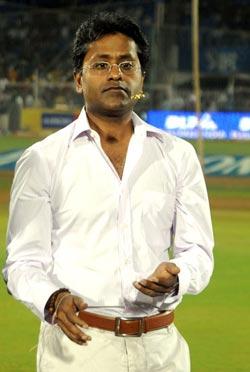 "Having said so let me add that we have a lot to say on the issue of the possible danger of bias from the existing members of the disciplinary panel and we will do so at an appropriate time and at an appropriate forum," he added.
Modi had sought reconstitution of the three-member panel comprising Arun Jaitley, Chirayu Amin and Jyotiraditya Scindia for probing alleged irregularities by him.
He had sought removal of Jaitley and Amin from the panel, alleging that they might be biased against him as they were part of the Special General Body meeting of BCCI where decision against Modi was taken.
However, a bench comprising justices J M Panchal and H L Gokhale rejected his plea on Monday saying that the three-member committee was "validly" constituted by the BCCI and it cannot be reconstituted merely on the apprehensions of biasness expressed by Modi.