Former IPL commissioner Lalit Modi hit out at the Board of Control for Cricket in India, claiming he was not given enough time defend himself before the Disciplinary Committee, which probed financial irregularities allegedly committed by him while running the cash-rich Twenty20 event.
Modi, who is reportedly charged on 11 counts, said he was not allowed to present his defence personally.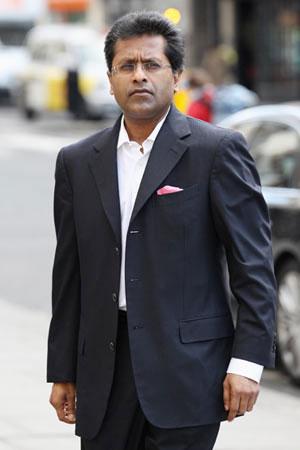 "The hearings started on September 26, 2010 and for 20 months, the BCCI put forth their witnesses and statements recorded. My defence began only on March 3, 2013 and abruptly ended on April 22, 2013," he said.
"They presented their witnesses for 20 months and I was not allowed to do the same. They could have given me another two weeks time more," he added.
"They did not give time for me to come down myself. They said they will not take further submissions," he told Times Now from London.
Modi was IPL chairman-cum-commissioner during the first three editions, but was suspended immediately after the closing ceremony in 2010 on charges of financial irregularities in running of the league as well as improper practices during the auction of two new teams before the third edition.
He is set to receive a life ban from the BCCI at its Special General Meeting in Chennai on September 25.
The Disciplinary Committee, comprising Jyotiraditya Scindia and Arun Jaitley, has filed an exhaustive report on the probe.
Asked about alleged bid-rigging by him in the IPL auction, Modi said, "I did not do anything like. What I did was to ask the bidders if they have enough bank guarantee and that I did to safeguard the interest of the BCCI. That was not to benefit me.
"What I incorporated was not done by me alone. Those were approved by BCCI lawyers," he said.
On the charge that he tried to arm-twist the Kochi franchise, he said, "What I told Kochi was that they have to survive. They don't have a stadium and I said they should not be thinking that we (the BCCI) will shift the IPL matches to Ahmedabad for them."
He also said that he did not have any interest in the Rajasthan Royals franchise and was not a "shadow" of the owners.
On the charge that he benefited from the felicitation fee on media rights, he said, "I have been framed. I did not get any benefit from that."
Image: Lalit Modi