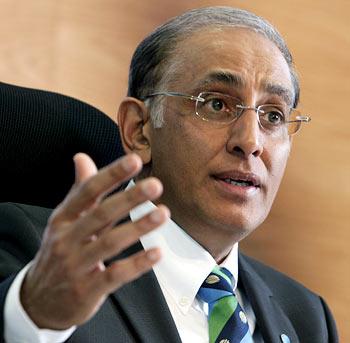 The Board of Control for Cricket in India's interim chief Jagmohan Dalmiya said it would be nice if Cricket South Africa's new CEO Haroon Lorgat apologises to the BCCI to iron out differences between the two Boards.

The BCCI, which had clashed with Lorgat on a number of issues during the latter's tenure as ICC Chief Executive, is apparently not keen on a full South Africa tour by its team after Lorgat took over the reins in Cricket South Africa.

"Lorgat is a nice gentleman but it would be nice of him if he apologises," Dalmiya said, reacting to reports that Lorgat would not mind apologising if need be to sort out issues with the BCCI.

Dalmiya, however, said that there was no speculation of Indian team's tour of South Africa later in the year, as was reiterated by the Board's president-in-exile N Srinivasan, after the working committee meeting here on September 1.

"The tour is on," Dalmiya said, even as the Board had announced a West Indies series ahead of the proposed South Africa tour.

The BCCI, at a Special General Meeting on September 25, is likely to impose a life ban on Lalit Modi on the basis of an exhaustive 133-page report filed by its disciplinary committee which alleges the former IPL chairman of rigging bids to favour two companies to buy new IPL franchisees, rigging league's internet and broadcast rights and attempting to form a rebel league among others.

Dalmiya, however, refused to divulge any details about the SGM but said, "As of now, I know there would be a meeting on September 25 and a decision will be taken. But please don't ask me [on] what."
Image: Haroon Lorgat
Photograph: Jack Dabaghian/Getty Images for ICC