Board of Control for Cricket in India secretary Sanjay Patel and Cricket South Africa CEO Haroon Lorgat will meet during the upcoming ICC Chief Executives' Committee meeting, in Dubai, on September 16-17.
The meeting was arranged following several conversations between the two over the past few days as they work towards resolving scheduling issues around India's end-of-year tour to South Africa.
The two Boards have been in discussion following reports of a shortened tour by India.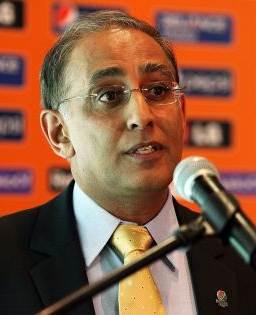 In response to the recent reports, Lorgat said: "There has rightly been concern about reports of a shortened tour by India, but I am looking forward to meeting Sanjay so that we can work out the best possible schedule under the present circumstances."
The Afrikaans daily Beeld had earlier this week said CSA stands to lose about 300 million rand if the India tour is shortened, particularly from television broadcast rights.
Lorgat urged the two boards to act in the best interests of the game and all its stakeholders.
"It is clear to me that both our Boards are committed to working together to ensure the wonderful relationship we have had for the past 22 years is strengthened. As South Africans we will always be grateful to the Indian government for the leading role they played in first enforcing the sports boycott during the dark years of apartheid and later, together with the BCCI, facilitating our return to the world family of cricket nations," he said.
He expressed confidence of the issue being resolved.
"While we would not want to disappoint our fans and stakeholders and keep them abreast of developments, we have to follow official communication protocols in dealing with this matter, so we ask for patience and support as we engage our counterparts at the BCCI," he said, adding, "we are truly heartened by the messages of support from fans and commercial partners and wish to express our sincere thanks and appreciation for their understanding."
Image: Haroon Lorgat
Photograph: Hannah Johnston/Getty Images