South Africa cricket coach Gary Kirsten, who guided India to the ODI World Cup triumph and the number one Test ranking while in charge of Mahendra Singh Dhoni's men, feels the Proteas can be the most dominant team internationally.
Kirsten, whose maiden stint as coach was with India, is currently guiding his home country and all set to come face to face with his former wards in a one-off Twenty20 match in Johannesburg, on Friday.
After arriving home from his first overseas tour with the national team, in New Zealand, Kirsten said the side is gelling well.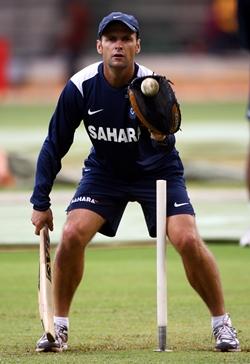 "It was nice to go on tour and connect with all the players," Kirsten said after returning following a six-week tour of New Zealand.
"We have new management, and some new players, and we were a long way from home, but we connected well as a unit.
"We've set ourselves some lofty standards, and we want to be the best team in world cricket, so we're very excited about where we're going," he added.
South Africa lost only one of nine matches on the tour, in all formats, and Kirsten said having good bench strength was the key to the good performance.
"I was very excited about all the fringe players that came in because they made big contributions," he said.
"We have players that we can always turn to if there is an injury, and we can get some experience into the fringe players. That's important going forward so that we can always fall back on these guys, knowing that they can make contributions at international level."
Kirsten also emphasised the need to give players enough breaks in a cramped international calendar.
"With the amount of cricket that we've got coming up, it's important that we maintain freshness, mental and physical," he said.
Photograph: Julian Herbert/Getty Images