A defiant Simon Katich is likely to fight the detrimental public comment charge laid against him by Cricket Australia with his manager claiming that the axed opener knew he would land in trouble for blaming Michael Clarke for his ouster.
An angry Katich had stated that his 2009 dressing-room bust-up with now-captain Clarke after a Test in Sydney was the reason why he was left out of the contracted players' list earlier this year.
Both Clarke and CA did not take his comments kindly with the governing body accusing him of making a detrimental public comment last week.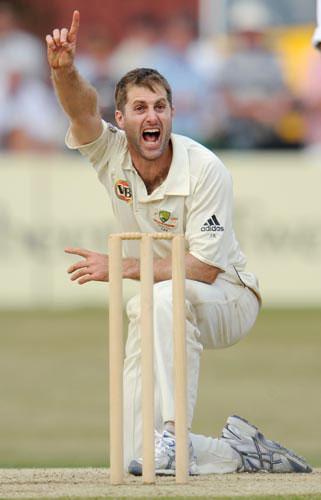 Katich and his manager Robert Joske will meet a lawyer before deciding the course of response. Joske said the opener knew what he was getting into when he made the remarks.
"He only ever speaks the truth as far as he perceives it. In saying that, he was aware he probably crossed the line as far as Cricket Australia's directives are concerned," Joske was quoted as saying by The Daily Telegraph.
Meanwhile, Katich also got some much-needed support when former Test players Mike Whitney and Greg Matthews said it would be unfair to penalise the opener for his honesty.
"He has every right to speak his mind and get whatever it is off his chest," Whitney said.
"When Kat was not selected in the top 25 (contracted players) this year, I was surprised the captain (Clarke) did put his hand up, given Kat has been in the top five batsmen in the world the past few seasons.
"Kat has got the respect of everybody, players like him, he's upfront, there's no bullshit about him at all -- he ticks all the boxes."
Matthews echoed the sentiment and said no player should be punished for being forthright.
"For a man of his integrity to speak his mind, we should listen rather than criticise him for speaking the truth.
"If you had to go into war, who would you prefer on your shoulder -- Simon Katich and Andrew Symonds or Michael Clarke? I hope the ACA (Australian Cricketers' Association) fight tooth and nail for him."
The 36-year-old initially reacted angrily to his axing in June, calling a press conference to slam selectors. CA chose not to react at that time.