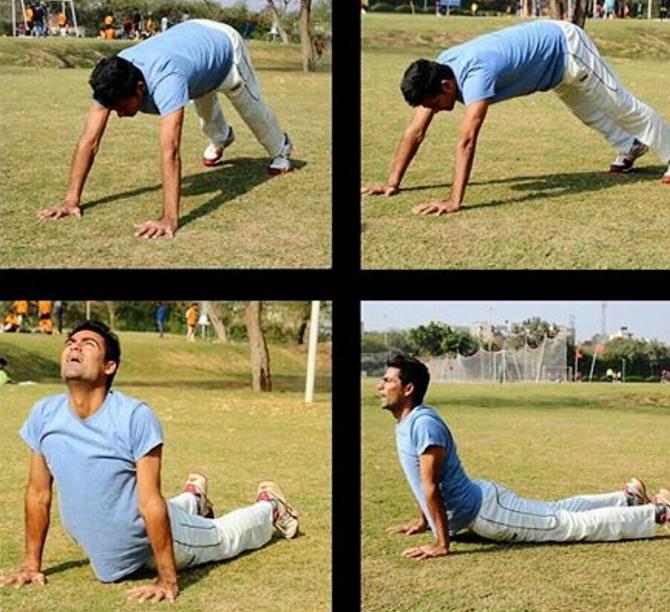 IMAGE: Mohammad Kaif performs Surya Namaskar. Photograph: Twitter.
Former India cricketer Mohammad Kaif found himself at the centre of a social media controversy after uploading pictures of him performing Surya Namaskar.
Kaif posted four pictures of his workout which included Surya Namaskar -- a yoga posture. The photographs invited snide remarks from social media trolls with some accusing him of violating his religious beliefs.
"Surya Namaskar is a complete workout for the physical system, a comprehensive exercise form without any need for equipment. #KaifKeFitnessFunde," he had tweeted last Friday.
However the former India batsman, who has played 13 Tests and 125 ODIs hit back at the trolls saying that physical exercise has got nothing to do with religion.
"In all 4 pics, I had Allah in my heart. Can't understand what doing any exercise, Surya Namaskar or Gym has to do with religion. It benefits ALL," he tweeted.
Kaif, who had played first-class cricket for Chattisgarh this season, had earlier in the week stood behind speedster Mohammed Shami who was attacked by trolls who found the evening gown of his wife as "inappropriate."