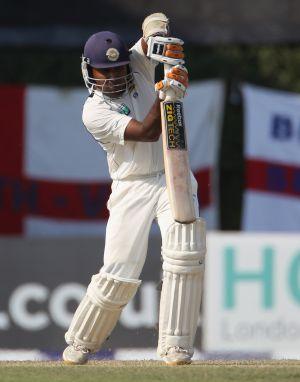 Experienced Sri Lankan batsman Mahela Jayawardene joined the 11,000 Test runs club during the fourth day of the third and final Test against Pakistan in Sharjah.
The 36-year-old, when on eight, swept off-spinner Saeed
Ajmal for a six to complete 11,000 runs in his 141st Test, becoming the eighth batsman but first Sri Lankan to achieve the milestone.
India's recently retired Sachin Tendulkar topped the list of most runs with 15,921 in a record 200 Tests.
The list includes two players each from India, the West Indies and Australia and one from Sri Lanka and South Africa.
Jayawardene scored 46 in Sri Lanka's 133-5 at close of play on the fourth day.
List of players with 11,000 or more runs in Test cricket: Sachin Tendulkar (Ind) - 15,921 in 200 matches, Ricky Ponting (Aus) - 13,378 in 168 matches, Jacques Kallis (SA) - 13,289 in 166 matches, Rahul Dravid (Ind) - 13,288 in 164 matches, Brian Lara (WI) - 11,953 in 131 matches, Shivnarine Chanderpaul (WI) - 11,229 in 152 matches, Allan Border (Aus) - 11,174 in 156 matches, Mahela Jayawardene (SL) - 11,033 in 141 matches.
Image: Mahela Jayawardene
Photograph: Tom Shaw/Getty Images