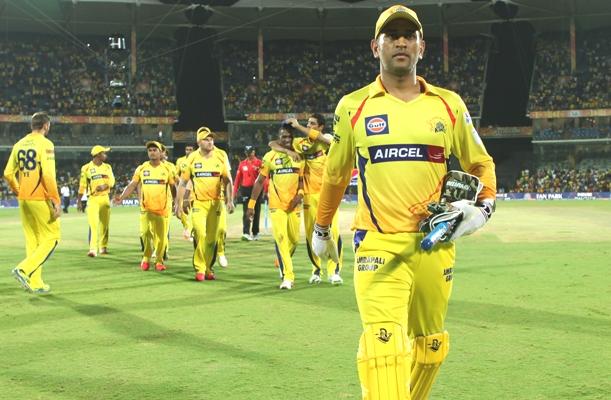 Chennai Super Kings captain MS Dhoni leads his side back to the pavilion. Photograph: BCCI
Former India captain Sunil Gavaskar has admitted that "it will be tough" to imagine an Indian Premier League edition without Mahendra Singh Dhoni after the Supreme Court appointed Justice Lodha Committee decided to suspend Chennai Super Kings for two years.
Asked about an IPL without Dhoni, Gavaskar said, "Yes, that is going to be very tough. However, MSD is only 34 years old and in a few years will be bidding good bye to international cricket. In any case, it will be tough to imagine an IPL without Dhoni."
Gavaskar also said that the players of CSK and Rajasthan Royals "must be feeling terrible" at the moment but this is a judgement that cannot be taken lightly as three of the most eminent former Chief Justices of India have deliberated upon.
"I know the players of CSK and Royals must be feeling terrible at the moment, especially being singled out for no fault of theirs as somebody else has been at fault. Since already 3-4 guys have been suspended, they might feel let down but at the same time, when three former Chief Justices give a verdict, you cannot question their credibility and integrity," Gavaskar told NDTV.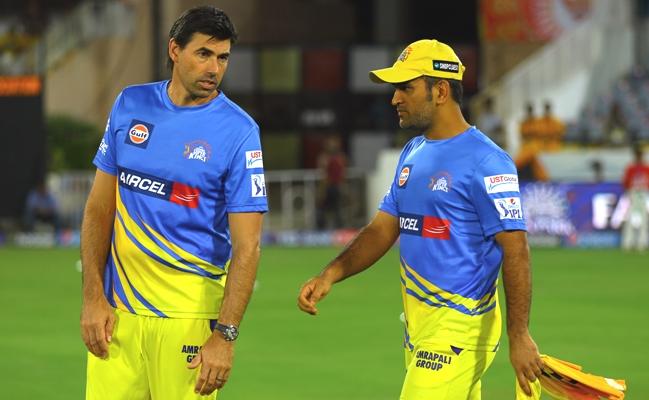 Chennai Super Kings captain MS Dhoni (right) with coach Stephen Fleming. Photograph: BCCI
However, the legendary opener said that since the next IPL is at least eight months away, it would not be difficult for the BCCI to find two new teams.
"There is at least eight months for the next IPL. I feel that is enough time for the BCCI to have two new teams. When IPL was floated, the idea was of an eight-team tournament and not a six-team tournament.
"It was decided to have an eight-team tournament which will be gradually increased to 10-teams. But I feel there is enough time to get two new teams."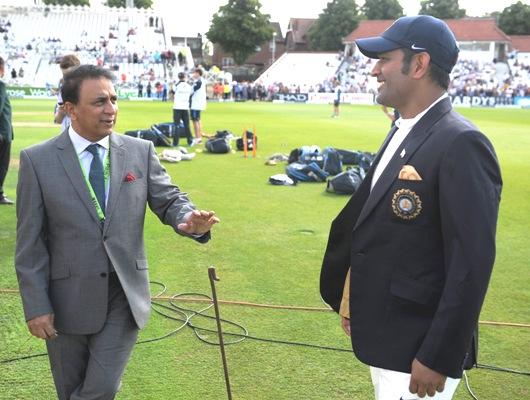 Former India captain Sunil Gavaskar with MS Dhoni. Photograph: Getty Images
Gavaskar did not get into a detailed discussion on the implications of the verdict though.
"We need to look that every aspect has been examined and this judgement cannot be taken lightly. Time will only tell us that what this judgement actually means." The 65-year old however rubbished views of sceptics who had termed IPL the root cause of corruption in Indian cricket.
"I believe that reaction of IPL being root cause is like throwing the baby out with bathwater. It is not fair to always blame the IPL for everything. It is only people not connected with IPL are criticising. It has done a world of good for Indian and world cricket.
"The animosity amongst international cricketers post 2008 has reduced considerably. The Indian first-class cricketers have now got a career option. There are far many number of pluses that outweigh the minuses," said Gavaskar, who was president of BCCI-IPL in 2014 and also a GC member from 2008.