Reader Pranay Nigotiya sent us this photograph.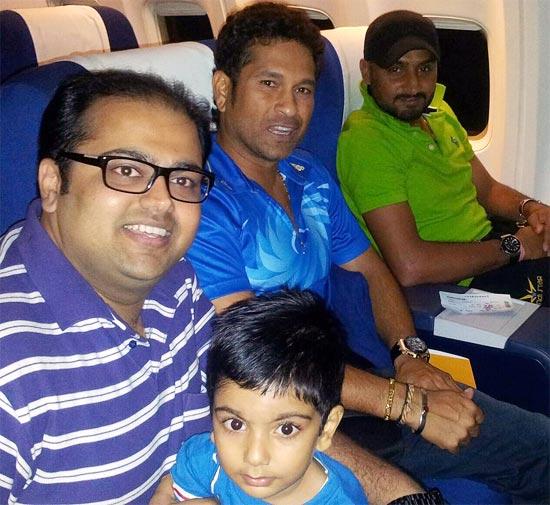 'I, with my son Pratham, wife Kinnary and sister Neha met the God of Cricket - Sachin Tendulkar and Harbhajan Singh on the Jet Airways flight from Mumbai to Jaipur on 15th April 2013,' writes Pranay.
Thank you, Pranay, for sharing this photograph.
If you encounter your favourite cricket/sports personalities, do send the photograph or video to sportsdesk@rediff.co.in. We will feature the best images right here on Rediff Sports or Rediff Cricket.