Former India captain Bishan Singh Bedi refused to comment on the arrest of S Sreesanth, Ankeet Chavan and Ajit Chandila for their involvement in the spot-fixing scandal that hit Indian cricket on Thursday.
Instead, he chose to compare the tainted Rajasthan Royals trio with the character that epitomizes evil in Indian mythology.
"There many more Duryodhans who are going scot-free and enjoying life," he said, with a hint of his trademark sarcasm.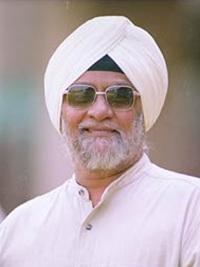 Former Test cricketer and BJP Member of Parliament from Bihar Kirti Azad alleged that the Board of Cricket in India and Delhi police did not take him seriously when he informed them that the malice of spot-fixing still exists.
"I had written letters pointing out that match-fixing and spot fixing continues. I am glad the Delhi police finally took notice and swung into action and arrested the three players," he said.
The special cell of the Delhi police arrested Sreesanth from his friend's place in Mumbai while the other two cricketers were arrested on Wednesday night from the team hotel at Nariman Point for their alleged role in spot-fixing.
The arrest took place immediately after the players returned to their team hotel, following their match against Mumbai Indians at Wankhede stadium. The hosts won by 14 runs.
Former India opener Chetan Chauhan said such incidents bring bad name to the game and those found indulging in match-fixing or spot-fixing should be given life imprisonment.
Anshuman Gaekwad, another former India opener, said the latest incident is "highly shameful".
"A handful of people indulge in such incidents of spot-fixing and disregard the game of cricket. I fail to understand why players indulge in spot-fixing when the format of Indian Premier League pays so well? I think this is a result of a wrong attitude towards the game.
Another former cricketer Chandu Borde said, "The game will now have a very bad image; cricketers are being respected; they are so popular but these kinds of things do not help the future generation."