Tainted India cricketer S Sreesanth, who was arrested a couple of weeks back for his alleged role in the spot-fixing scandal, was sent to judicial custody on Tuesday.
A Delhi court refused the police's plea for the pacer's custody for two more days following which he was sent to judicial custody till June 4.
He will be lodged in Tihar jail till his bail plea is heard on June 4.
The court also sent Ajit Chandila and bookies Ashwani Aggarwal and Chandresh Patel to judicial custody after the police said they were no more required for custodial interrogation.
The court, however, dismissed the bail plea of Ankeet Chavan.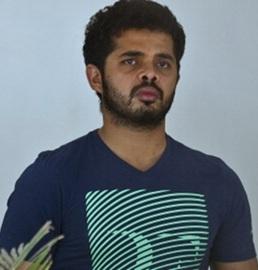 Sreesanth, Chavan and Chandila, who were playing for IP franchise Rajasthan Royals, were arrested in Mumbai by the Delhi police for their alleged involvement in spot-fixing in IPL matches for payments of up to Rs 60 lakh for giving away pre-determined number of runs in an over.
These three players, who have been suspended by the Board of Control for Cricket in India, and the others arrested have been booked under section 420 (cheating) and 120-B (criminal conspiracy) of the IPC.
On May 21, the police had informed the court that section 409 of the IPC, which deals with criminal breach of trust and entails a maximum of life imprisonment along with fine, has been invoked against all the accused in the case.
The police had said they had added section 409 IPC as the agreement concerning IPL is a tripartite agreement between BCCI, Rajasthan Royals and the player and the agreement was an exclusive contract.
Regarding Sreesanth and other two cricketers, police had said they had used various signs like putting towel in pocket for a fixed over and exercising before the over to give time to bettors to place their stakes.
Image: Shantakumaran Sreesanth
Photograph: Reuters