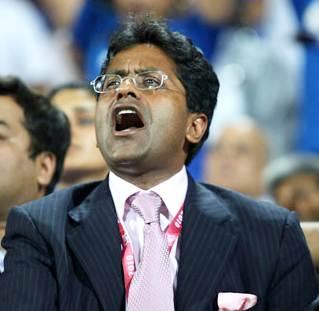 Former Indian Premier League chairman Lalit Modi hailed the Supreme Court's observation that N Srinivasan should step down as president of the Board of Control for Cricket in India to facilitate a fair probe into the IPL spot-fixing scandal, saying the Tamil Nadu strongman must now be shown the door once and for all.
- VOTE! Should N Srinivasan quit as BCCI chief?
"Kudos to the Honourable Supreme Court for taking the most decisive action to say [save] global cricket. Finally they have shown the door to Srini," Modi wrote on his Twitter page.
"Hope my colleagues in Bcci [BCCI] will now once and forever get rid of this M------ from Chennai who had cemented himself in all governing bodies," he wrote.
- Also read: The Justice Mudgal IPL Probe Committee report
After going through the contents of a report, filed in a sealed cover, by the apex court-appointed probe panel into the IPL scandal, a bench, headed by Justice A K Patnaik, said there are "very very serious" allegations made in the report and unless the BCCI president steps down, no fair probe can be conducted.
The beleaguered Srinivasan now appears isolated even within the Board as three of the five vice-presidents -- Shivlal Yadav, Ravi Sawant and Chitrak Mitra -- have asked him to abide by Supreme Court's observation.
Modi, a vocal critic of Srinivasan, said the main task before cricket administrators now is to cleanse the game in the wake of the IPL spot-fixing scandal.
He said all those connected with India Cements, Srinivasan's company, should be disassociated with the game of cricket.
"Big task ahead to win back the hearts and faith of the fans. Second step to rid everyone connected to india cements from cricket," Modi said.
"We had lost a few battles along the way. But winning the war against fixing is the only way forward.
"Waiting for Dusshera to happen early this year after the Modern day Ravan is gone ??," he concluded.
Image: Lalit Modi