The spot-fixing and betting scandal in Indian Premier League matches is unfortunate but IPL should not be scrapped, former Sri Lankan fast bowler Ashanta De Mel said.
De Mel, who played 17 Tests and 57 ODIs besides serving in the Sri Lankan Cricket Board, said IPL has its positives.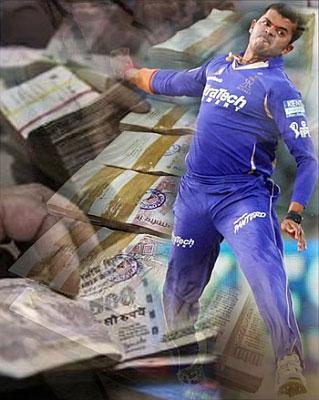 "It provided opportunity to the young cricketers to showcase their talent. It also enabled youngsters and promising players to learn and gain experience by playing alongside top players in the game," he said.
De Mel, who is an avid bridge player and represented Sri Lanka in the Commonwealth Games in the card game, is here participating at the ongoing Bridge Federation of Asia and Middle East (BFAME) Championship.
"IPL should not be stopped. But at the same time, cricket authorities here should find ways and take proper action to eliminate spot fixing and betting," he said.
Asked whether BCCI President N Srinivasan should have resigned following the spot-fixing scandal, de Mel said, "I don't want to make any comment as the inquiry is going on now".
To a question whether Sri Lankan cricket had any incidence of spot-fixing, he said, "In Sri Lanka, we don't have involvement of this kind of money, so chances are very less."
De Mel, who was also a national selector, said young cricketers should first earn experience in the longer version of the game before playing in T20 cricket and IPL.
Regarding his taking up the card game, De Mel said he inherited the passion from his father Robert De Mel who also represented Sri Lanka in international tournaments adding "it stimulates my mind to a great extent".