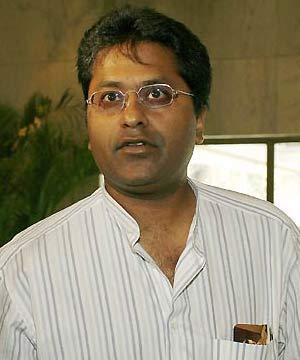 The two-member special disciplinary committee comprising of Jyotiraditya Scindia and Arun Jaitley, appointed to investigate charges levelled against former Indian Premier League chairman Lalit Modi, completed their probe and submitted their findings to the Board of Control for Cricket in India.

"Yes, an exhaustive report has been filed by Mr Scindia and Mr Jaitley. It is close to 500 pages and at this point of time, it won't be opened. The report will be placed in front of the BCCI working committee that is scheduled to meet at Kolkata on July 28," a senior BCCI office-bearer said on Tuesday.

"The working committee will discuss and analyse the findings of the two-member committee and recommend appropriate measures. The ratification will be done by the BCCI AGM in September."
- 'Can you imagine the BCCI has ANY credibility?'

The third member of the committee was BCCI president N Srinivasan, who has currently stepped aside from discharging his duties after the IPL betting and match-fixing scandal involving his son-in-law Gurunath Meiyappan broke out.

The BCCI official also informed that BCCI's ACSU chief Ravi Sawani has almost completed his investigations on spot-fixing scandal that rocked IPL having taken depositions from tainted cricketers S Sreesanth, Ankeet Chavan along with Siddharth Trivedi and Harmeet Singh, who were also approached by the bookies.

"Sawani will submit his report and recommendations any time in the next few days," he added.

However the official said the two-member inquiry commission comprising of retired judges looking into alleged involvement of Srinivasan haven't yet set a date by which
their probe will be complete.

"It seems that they (retired judges) will take some more time. They are co-ordinating with Prof [Ratnakar] Shetty about all the relevant documents that they need. We can't set a date as to when it will end," he concluded.