Mumbai Indians (MI) informed the Indian Premier League (IPL) that they are retaining four players Sachin Tendulkar, Harbhajan Singh, West Indian Kieron Pollard and Sri Lanka's Lasith Malinga for the next two seasons.
"Mumbai Indians have confirmed that we are retaining two players -- Sachin Tendulkar and Harbhajan Singh -- among Indians and two foreign players -- Kieron Pollard and Lasith Malinga," a MI spokesperson said on Wednesday.
Meanwhile, Rajasthan Royals have decided to retain captain Shane Warne and all-rounder Shane Watson, ESPNcricinfo reported.
"We are extremely happy to have signed on Shane Warne and Shane Watson," Raghu Iyer, the Rajasthan Royals spokesman, told ESPNcricinfo.
Iyer further added that they are also in negotiations with a couple of Indian players ahead of the December 8 deadline for teams to nominate players they wish to keep from going into the auction.
The MI official also claimed that the franchisees have the option of retaining more than one foreigner in their squad as per the decision of the IPL governing council on retention of players.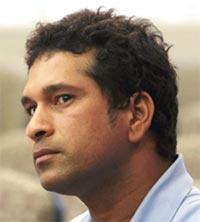 A media release issued by the BCCI over player retention after the meeting of the IPL Governing Council meeting on September 5 stated: "Up to including four players per franchise may be signed for retention of which only up to three shall be Indian players. The Player must have been included in the franchise's registered squad for the 2010 season.
"The franchise and player must mutually agree to be retained and the player fee to be paid by the franchise to the player for the 2011 and 2012 seasons."
As a result of MI's decision to retain all four players as permitted, the franchise will have only USD 4.5 million at their disposal for buying the remaining members for 2011 and 2012 at next month's player auction as its salary cap has been halved.
The player contract will be for a period of two years plus one year right of extension by franchise, as per the decision of the IPL's governing council.