The three-member Disciplinary Committee, probing alleged irregularities against former IPL Commissioner Lalit Modi, is likely to give its recommendations to the Board of Control for Cricket in India by the end of May.
The committee, at its meeting in Delhi on Monday, recorded versions of lawyers representing Modi and the BCCI.
"The panel has heard all the parties. It has given 15 days' time to Modi to give his final reply," a source said.
The committee is likely to finalise its decision by May-end after getting Modi's final response, the source added.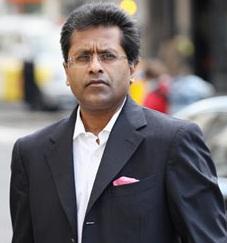 It will submit its recommendations to the BCCI, which will then take a final decision on Modi's fate.
A legal team representing Modi has objected to "undue haste" by the committee.
"Disciplinary Committee's undue haste to wrap up the proceedings was aptly complimented by BCCI which completed its arguments on all charges just in 40 minutes. How can the analysis of bulky evidence and material collected in three years is possible in three hours?" said Mehmood M Abdi, General Counsel and Constituted Attorney of Modi.
Modi's legal team also accused the Disciplinary Committee of ignoring their request to present its defence in the case.
"I am constrained to note the working of the committee. It declined to give Modi a chance to present his case via video link. The committee has already refused to take Modi's response to show-cause notices issued to him saying it was 32 hours late," Abdi said.
Modi, who is living in London due to security threats, could not submit his 229-page reply by April 20 as he was undergoing dental treatment, he said.
The disciplinary panel, comprising Arun Jaitley, Jyotiraditya Scindia and Chirayu Amin, started hearing the matter in July, 2010, two months after Modi was suspended as Indian Premier League Commissioner due to alleged irregularities.
The panel had earlier also met on April 22, 23.
Modi is facing about 15 charges of having proxy stakes in IPL franchises among others.